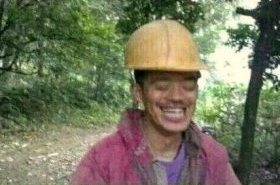 Random good picture Not show
1. Using relay control circuit, push button operation panel.
2. Developing friendly interactive function and operation panel , it improves and adds practical applicability of this system.
3. Free position typed operation panel and pendant MPG are protection design ensure quick and comfortable operation.
4. Operation panel providing selection of Chinese or English display to make the operation easier ad clearer.
5. Operation Panel: panel by the temperature control operation table, operation constitutes button.
6. An operation panel (5), a guide rating plate (6) and a switch substrate (18) are configured between a switch box (2) and a decoration cover (3) in a superposed way.
7. Digital operation panel, All control instruction are to be executed completely by CPU.
8. Processing parameter setup by digital operation panel and memory mode.
9. The variable frequency drive, PLC, operation panel and velocity controller were and air-cooling system was improved.
10. Operation panel include: LCD, set up key areas and key testing area.
10. Wish you can benefit from our online sentence dictionary and make progress every day!
11. The invention integrates multiple functions into the central processing unit, unitedly operates through the operation panel, and is convenient for both centralized control and use.
12. Instead, the right way is to hold one of the hall buttons which is the same direction, up or down, with the running car, or hold Open button in car operation panel.
More similar words:
operation phase,
operation policy,
operation planning,
simultaneous operation,
operation rate,
configuration parameter,
open market operation,
operation,
functional operation,
operation instruction,
operational condition,
construction operation,
operations,
or operation,
operational,
in operation,
no operation,
co-operation,
AND operation,
cooperation,
nonproliferation,
non-proliferation,
hand operation,
misoperation,
operationally,
add operation,
automatic operation,
proper operation,
noncooperation,
operation unit.