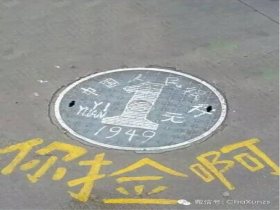 Random good picture Not show
1. Each morning the strike council opened business by some one offering a prayer.
2. Others decided to taste freedom in other fields of social activity: speculation on the black market, opening businesses etc.
3. They've found that training with the Open Business School offers managers courses that fit their needs and their work experience.
4. Personal relationships are by nature not an open business.
5. For them to prosper, they need an open business environment free of bureaucracy and too many governmental regulations.
6. Countermeasure: Break the monopoly of government, open business units and import competition system.
7. We have all benefited from trade and an open business environment, " Barroso said.
8. The open business model allows LotusLive to be easily integrated with applications acquired from another vendor.
8. Sentencedict.com is a online sentence dictionary, on which you can find nice sentences for a large number of words.
9. Before we open business, we need to get our new shop facelift.
10. Little wonder more organisations who want to retain and develop key staff are moving to the Open Business School.
11. Inspection on the web is an important measures to ensure open business to promote democracy, honesty and profit.
12. You can also navigate to any business space at any time from the menu of your currently open business space.
13. Panorama network January 9 silver AXA Fund Pu hearing notice today, the company's silver AXA Pu optimize income funds will be January 12 purchase and redemption of open business.
14. After the opening of Shanghai port, it attracted a large number of domestic and foreign immigrants to enter, because of its advantageous geographic environment and open business environment.
15. We have the opportunity to engage entrepreneurs and publishers who are developing innovative open business models.
16. And do you think this characteristic is indicative of a more open business leader?
17. The Semiconductor industry is getting mature, so that the original vertical integration business model would migrate into open business model.
More similar words:
open for business,
on business,
mean business,
set up in business,
carry on business,
Mind your own business,
Business is business,
carrying on business,
business scope,
construction business,
business expense,
business operation,
business expenses,
business,
business line,
line of business,
do business,
business address,
show business,
business day,
business tax,
business news,
businessmen,
business end,
big business,
business man,
businessman,
business law,
bad business,
merchandising business.