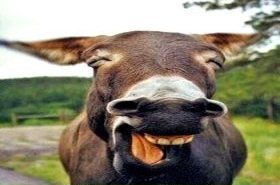 Random good picture Not show
1. Thefts have been on the upgrade.
2. Socialism is on the upgrade.
3. Finally, I wish the future be on the upgrade of aeon!
4. We feel the market will soon be on the upgrade and it's time to work together on the new products.
5. What is on the upgrade is the new quantity and the new quality, the manifestations being mainly qualitative.
6. Up until now, you have worked on the upgrade process in pieces; now is the time to fine-tune your upgrade plan and to validate the end-to-end process.
7. A: We feel the market will soon be on the upgrade, and it's time to work together on this new product.
8. Next let's assume everything has gone OK on the upgrade and support users and the systems administrator has signed it off with no issues found.
9. Last week, administration officials briefed U.S. legislative staff on the upgrade plan, part of a consultative process that precedes formal notification of a sale.
10. Korea's experience inspires us that effective international publicity is based on several rules as follows:Firstly, the improvement of national image mainly depends on the upgrade of national power.
10. Sentencedict.com try its best to gather and create good sentences.
11. With the production of bio-energy and Chemical Products, Biomass industry is to be on the upgrade, and it has been caused attention of Governments around the world and scientists.
12. It is believed that the development of motor test device is on the upgrade with the development of motor testing technology.
13. The history of off-line character recognition is first systematically summarized, focusing on the upgrade of the recognition unit .
14. Modern distance education, adapting to the popular and lifelong trend of education, is on the upgrade in both China and the world.
15. The research on the current situation of agglomeration on EIMI in China shows that the home factors will play a more and more important role on the upgrade of agglomeration.
More similar words:
on the up grade,
upgrade,
upgraded,
top-grade,
on the up-and-up,
on the upswing,
upgrowth,
trade up,
grade,
a grade,
b grade,
grader,
graded,
gradely,
degrade,
subgrade,
on the understanding that,
degraded,
low-grade,
low grade,
ungraded,
downgrade,
belgrade,
antegrade,
up to grade,
high-grade,
tardigrade,
grade point,
centigrade,
retrograde.