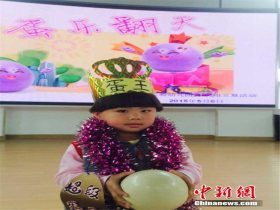 Random good picture Not show
1. The big growth area of recent years has been in health clubs.
2. Of recent years, the fair had been lengthened into a fortnight-long frolic called Edwardian Days, finishing two weeks before Christmas.
3. Despite the rapid growth of recent years, poverty is proving stubbornly hard to eradicate.
4. Her comparatively good movie of recent years is [ July Rhapsody ].
5. Given China's undervalued currency of recent years, it is hardly innocent in the protectionism debate.sentencedict.com/of recent years.html
6. Studies of recent years have found that the penial tissues have also self renin angiotensin system (RAS), which has a important influence to erection and malacia of penis.
7. Methods to divide our hospital's lunger of recent years who have difficult and positive phlegm smear phthisic into two groups(check group and cure group) and process random analysis.
8. "The new find, together with other discoveries of recent years, shows that the city was considerably larger than what we previously estimated, " Yuval Baruch, Jerusalem district archaeologist, said.
9. Of recent years, scientists follow awfully with interest chemistry of xenon.
10. First, some of the business restructuring of recent years may have been ineptly done.
11. The Chinese stock market of recent years was studied, and the results show that the fluctuation of prices in the stock market has the characteristics of durative, mutation and sensitivity.
12. The central bank has pulled off one of the biggest financial rescues of recent years.
13. The police described it as one of the most loathsome crimes of recent years.
14. Take direct deposit, one of the best-known and fastest-spreading banking innovations of recent years.
15. The forwards had a genuine hardness and solidity about them, a welcome sight after the pathetic shaven-headed posturing of recent years.
16. The Queen's role remains the same, apparently unaffected by the changes and upheavals of recent years.
17. He correctly diagnosed a nation in need of convalescence after the turmoils of recent years.
18. In area after area, the pressure is on to roll back even the modest steps toward ensuring equality of recent years.
19. This has resulted in clear fashion trends, from the "power dressing" of the eighties, to "grunge" of the early nineties to conservative "chic" of recent years.
20. The financial crisis could slam the brakes on a trend of recent years where some people view artworks as mere investments, like stocks, Caro told Reuters this week.
21. The lead author of the study, Lonnie G. Thompson, a glaciologist at Ohio State University, has concluded that the melting of recent years is unique.
22. It'stuck to a similar game plan during mainland China run - up of recent years.
23. He would, if his sharp-tongued co-author Anna Schwartz is any clue, have condemned the bank bailouts of recent years.
24. Many Japanese, weary of a growing income gap, decry the deregulatory policies of recent years.
25. And relatively few quoted firms engaged in the kamikaze debt - funded dealmaking of recent years.
More similar words:
current year,
recent,
director of research,
recently,
recent development,
precentral,
last year,
next year,
past year,
most recently,
day care center,
great year,
light-year,
first-year,
light year,
budget year,
the next year,
precentral gyrus,
years,
in years,
new year's,
twenty-eight,
years ago,
twenty-eighth,
seventy-eight,
statement of retained earnings,
golden years,
new year's eve,
new year's day,
over the years.