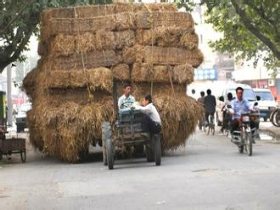 Random good picture Not show
1 If the XML parser sees a null character in its input, it throws an exception and stops processing.
2 Many SSL certificate companies will allow people to attach a programming symbol called a "null character" into the Web address onto the certificates they receive.
3 A null character is appended after the last character written.
4 It appends a NULL character so that line contains a properly null-terminated C string.
5 Then, we would have to add a NULL character after the last char copied into s1.
6 The NULL character when the flag is passed to the matching algorithms.
7 Remember, in C,(www.Sentencedict.com) a string is nothing but an array of characters with a terminating NULL character (ASCII 0).
8 The dot character ". " matches any single character except null character and newline character.
9 The buffer size argument includes the space for the terminating null character.
10 Each message, or frame, starts with a command and ends with the ASCII sign for a null character.
More similar words:
special character,
fictional character,
optical character reader,
character actor,
optical character recognition,
character,
in character,
sex character,
character set,
characterise,
characterize,
add character,
out of character,
characterless,
characterized,
characterised,
character style,
characteristic,
character design,
characterization,
leading character,
characterisation,
uncharacteristic,
character witness,
character spacing,
Chinese character,
cast of characters,
character encoding,
characteristically,
be characterized by.