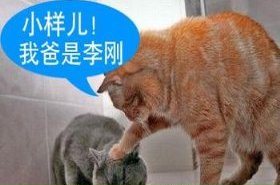 Random good picture Not show
1. Delay is part of the normal process, but I hope we can move things along.
2. The normal process of money creation is taking place within the banking system.
3. Maintain normal process. Analyze and solve problems in production.
4. Maintain normal process. Analyze and solve problems in production. Improve assembly tooling.
5. Ministerial intervention will disrupt the normal process of the court trial.
6. A normal process has a number of data structures associated with it in the kernel,(http://sentencedict.com/normal process.html) including a stack and process control block (PCB).
7. With a normal process flow, what is the standard labor time required to produce an order of 8 circuit boards (one panel)? Of 40 circuit boards? Of 800?
8. Return to normal process control methods as described in the Control Plan.
9. Straight silicone caulk does not accept paint, so the normal process with silicone is to caulk when you have completed painting.
10. The hospice affirms life, and recognises dying as a normal process.
11. Each process managed by the SRC correlates with at least one process on the normal process table (ps).
12. In this sense, the transformation of enterprises should be the main business growth, a normal process.
13. Under these circumstances, because of serial correlation, the monitoring capacity of quality control chart will be affected heavily, and it increases the probability of false alarm in normal process.
14. This is a very different flow of control than normal process execution uses.
More similar words:
thermal process,
normal procedure,
mental process,
social process,
natural process,
electrochemical process,
chemical process,
signal processor,
cyclical process,
surgical process,
physical process,
central processor,
virtual processor,
serial processing,
sequential process,
visual processing,
signal processing,
industrial process,
mineral processing,
optical processing,
biological process,
operational process,
geological process,
pathological process,
computational process,
sequential processing,
central processing unit,
mathematical process,
processor performance,
formal proof.