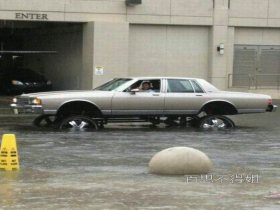 Random good picture Not show
(1) This is a normal activity of exercising sovereignty.
(2) Even normal activity for these pets can be harmful.
(3) Afterward, you may dress and resume normal activity.
(4) The first part: normal activity ---- seeing the films.
(5) But normal activity resumed after the drug was reintroduced.
(6) This is a normal activity that cats find calming and reassuring.
(7) Accounting for normal activity[http://sentencedict.com], the subjects showed about a 7 percent boost in sugar use on the side of the head where the active cellphone was.
(8) Impotence is in no way related to masturbation, which is a normal activity that people indulge in.
(9) Hydrogen peroxide powers the arm for 18 hours of normal activity.
(10) You should monitor the number of database connections during normal activity.
(11) The scans showed how the brain cells used sugar to produce energy, a normal activity.
(12) General affairs and administrative expenses basically are mixed with employee first quarter normal activity is concerned.
(13) An update from VT Alerts says to avoid the Graduate Life Center area, but otherwise students and faculty can resume normal activity.
(14) Ask your doctor when you can go back to your normal activity.
(15) Scans revealed that a part of her brain known as the temporal voice area was far less active on the right hemisphere of her brain while she had normal activity in the left.
(16) In this paper an intrusion detection model based on system call sequences is proposed, and a normal activity mode of the system call sequences in absolute security environment is established.
More similar words:
sexual activity,
social activity,
commercial activity,
biological activity,
educational activity,
productive activity,
activity,
activity factor,
reactivity,
inactivity,
creative activity,
sex activity,
production activity,
refractivity,
overactivity,
activity cost,
hyperactivity,
activity list,
human activity,
radioactivity,
activity level,
retroactivity,
account activity,
judicial activism,
activity analysis,
economic activity,
business activity,
marketing activity,
government activity,
activity coefficient.