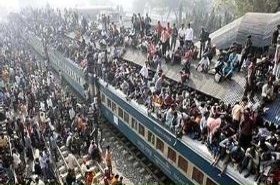 Random good picture Not show
1. The net balance in merchandise transactions is called the trade balance.
2. Long-run equilibrium demands that the net balance on goods and services becomes zero over the secular time period.
3. In brief, on net balance machines, technological improvements, automation, economies and efficiency do not throw men out of work.
4. The net balance of employers expecting to increase the size of their workforces in the next three months is highest in India and Brazil, at 47 and 37 percentage points respectively.
5. This indicated that clenbuterol could regulate amino acid net balance by altering the absorption or release of amino acids.
5. Sentencedict.com is a online sentence dictionary, on which you can find excellent sentences for a large number of words.
6. But those who support it as a general practice fail to see that it always raises production costs; that it results on net balance in less work done and in fewer goods produced.
7. Clearly, protection of product quality and security of the electronic monitoring of food safety net balance of the two main goals.
8. It is true that its reduction would help the country on net balance. But somebody would be hurt. Groups previously enjoying high protection would be hurt.
9. It is true that previous depreciation and obsolescence , if not adequately reflected in his books, may make the destruction of his property less of a disaster, on net balance, than it seems.
10. Angiogenesis is the key step in tumors proliferation and metastasis, which depends on the net balance between endogenous stimulators and inhibitors.
More similar words:
debit balance,
perfect balance,
credit balance,
account balance,
current balance,
current account balance,
netball,
net ball,
balance,
balancer,
balanced,
off-balance,
on balance,
off balance,
balance due,
imbalance,
balance of,
unbalance,
in balance,
imbalanced,
unbalanced,
fund balance,
cash balance,
overbalance,
balance beam,
bank balance,
zero balance,
load balance,
mass balance,
on the balance.