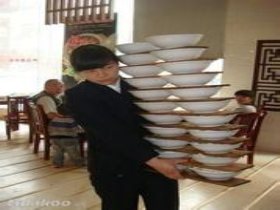 Random good picture Not show
1. Some nervous disorders can produce paralysis.
2. The number of nervous disorders was rising in the region.
3. In the second, nervous disorders have no effect on absenteeism, despite the fact that they are caused by poor jobs.
4. Let us therefore assume that nervous disorders act as an intervening variable.
5. In the first, nervous disorders are just an additional cause of absenteeism, but are unrelated to the type of job.
6. Enternal love or nervous disorder?
7. Mary has a rare nervous disorder.
8. Unilateral neglect is a common and advanced nervous disorder of stroke, well-recognized predictor of poor neural functional outcome following stroke.
8. Sentencedict.com try its best to gather and build good sentences.
9. Our doctor says it is due to a nervous disorder, but I think we should take another opinion.
10. Our doctor says it is due to a nervous disorder, but I think we should take another.
11. Natural poisons such as snake venom are now being used in the treatment of human nervous disorders.
12. Many of their colleagues are off work sick for long periods being treated for nervous disorders.
13. There are wards for children with pulmonary disease and nervous disorders.
14. U.S. beef imports were banned here after a single American animal was diagnosed with the fatal nervous disorder known as "mad cow disease" in 2003.
More similar words:
posttraumatic stress disorder,
disorder,
disordered,
disorderly,
generalized anxiety disorder,
skin disorder,
blood disorder,
sleep disorder,
panic disorder,
disorderliness,
mental disorder,
eating disorder,
speech disorder,
nervous,
anxiety disorder,
genetic disorder,
bipolar disorder,
inherited disorder,
learning disorder,
nervously,
affective disorder,
metabolic disorder,
disorderly conduct,
emotional disorder,
functional disorder,
autoimmune disorder,
personality disorder,
congenital disorder,
delusional disorder,
depressive disorder.