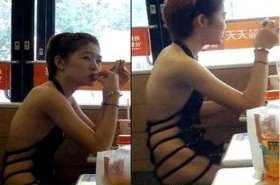 Random good picture Not show
1, The coefficient is expected to take a negative sign.
2, The negative sign is necessary because energy is evolved in the process.
3, There is nothing mysterious about this negative sign.
4, Use a negative sign to show that the value is less than zero.
5, Note the negative sign in expression 1-1 which indicates that the examples all invert the signal pattern when amplifying.
6, This attribute detects if the negative sign has been parsed.
7, The negative sign means that energy is transferred from the oscillator to its environment.
8, Then somehow he hinted the Second Law of Thermodynamics and the Perpetual Motion Machine (of the First Kind... Haha)... then I explained the negative sign... then I don't owe him any assignment... lol.
9, The string was being parsed as an unsigned number and could not have a negative sign.
10, The phase shifting of the inner reflecting light from the incline of ZF-7 prism is measured and its positive or negative sign can be judged,[http://sentencedict.com/negative sign.html] which is consistent with the theoretical result.
More similar words:
negative,
rh-negative,
nonnegative,
negatively,
positive sign,
seronegative,
negative ion,
in the negative,
gram-negative,
negative film,
negative image,
negative charge,
negative answer,
electronegative,
negative factor,
double negative,
negative number,
negative correlation,
negative income tax,
negative current,
negative example,
negative effects,
negative feedback,
negative reaction,
negative pressure,
negative terminal,
negative cash flow,
designative,
negatively charged,
negative direction.