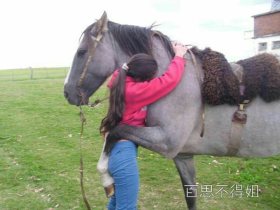 Random good picture Not show
(1) Nationalist leaders appealed for calm.
(2) Whole provinces were deprived of their nationalist leaders.
(3) The differences of opinion among nationalist leaders added to the problem.
(4) The nationalist leader often had to invent a unifying culture as well as lead.
(5) The nationalist leader did something similar with the cultural detritus of the past to create a new national group.
(6) The nationalist leader Chiang Kai-shek's vicious crackdown in Shanghai in 1927 threatened to wipe out the party completely.
(7) Nationalist leader Benjamin Netanyahu, who is forming the next Israeli government, has warned that Israel will not allow Iran to acquire nuclear weapons and that there is a military option.
(8) Nationalist leader Ronald Ngala told the conference that "the best form of safeguard for all races in Kenya was a Bill of Rights enforced by an independent judiciary."
(9) The forces of Nationalist leader Chiang Kai-shek controlled the southwestern part of the country.
(10) Rich Chinese, including nationalist leader Chiang Kai-shek and his wife, soon followed.
(11) Kenya's colonial government had responded to the Mau Mau resistance movement by imposing a State of Emergency, detaining leading nationalist leader Jomo Kenyatta, and restricting political organizing.
(12) In 1938, the vulnerability of China's eastern coastal cities to Japanese bombers led Nationalist leader Chiang Kai-shek to select the remote city as his wartime capital.
(13) Harnessing the power of the Yangtze has been a goal since Nationalist leader Sun Yat-sen first proposed the idea in 1919. Sentencedict.com
(14) Dai Li was Chiang Kai-shek's spymaster during World War II, "the claws and teeth" of the Chinese Nationalist leader and the "Chinese Himmler" to the British.
(15) Communist forces based in the north and led by the nationalist leader Ho Chi Minh defeated the French in 1954.
More similar words:
national leader,
nationalist,
nationalistic,
internationalist,
ultranationalist,
national socialist,
nationalism,
nationalise,
internationalisation,
nationalisation,
rationalist,
educationalist,
rationalistic,
sensationalist,
internationalism,
internationalise,
national socialism,
sensationalistic,
congregationalist,
conversationalist,
national rifle association,
internationalization,
rationalisation,
nationalization,
functionalist,
rationalise,
rationalism,
traditionalist,
nationalize,
nationality.