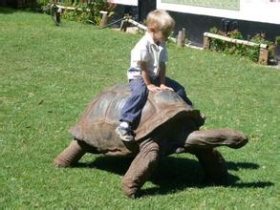 Random good picture Not show
1 Iranian soldiers in camouflage suits parade for National Army Day before the mausoleum of the late revolutionary leader Ayatollah Khomeini, near the capital Tehran.
2 It is a fine tradition for our national army that engages sideline production.
3 Nor yet has Iraq's fledgling national army, the nearest thing to a national institution, broken apart.
4 The emphasis now is on turning the Afghan National Army into a competent security force and finding some way to reconcile with some elements of the Taliban.
5 But at least building a national army is now high on their agenda.
6 Afghan National Army recruits take part in a training exercise on August 8,2010 in Kabul, Afghanistan.
7 From the national army,(www.Sentencedict.com) the relevant departments are taking measures to control.
8 National Army famous Army General 2.
9 The training will be provided to U.S. advisors who are set to work with the Afghanistan National Army Air Corps (ANAAC), which is acquiring 18 G-222 transport aircraft from the U.S.
10 Ugoh says the soldiers will soon be able to help Malis national army defeat the Islamist militants.
11 A soldier shields himself from rotor wash as a U. S. Army MEDEVAC helicopter takes off from a field after picking up wounded Afghan National Army soldiers near Kandahar, Afghanistan.
12 The brigade arrived voluntarily at a center set up to integrate militia fighters into the national army, Ironside told CNN.
More similar words:
national anthem,
international aid,
national assembly,
salvation army,
international affairs,
international airport,
internationalization,
internationalisation,
international relations,
nationalisation,
nationalization,
multinational corporation,
national rifle association,
transnational corporation,
international organisation,
international organization,
national labor relations board,
people's liberation army,
national,
nationally,
gravitational attraction,
emotional arousal,
national law,
cross-sectional area,
nationality,
nationalise,
nationalism,
nationalist,
nationalize,
national park.