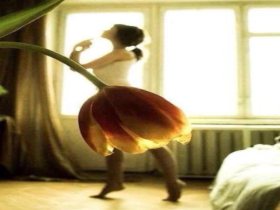 Random good picture Not show
1 A buck mule deer contrasts against the rye grasses of the Alvord Desert in southeastern Oregon.
2 Wildlife abounds, including mule deer, moose, bears, beaver, timber wolves, mink, and golden eagles.
3 We rumbled along a narrow ridge teeming with mule deer and muscular antelope trotting effortlessly along steep,(www.Sentencedict.com) rocky draws and gullies that drain (on the rare occasion when it rains) into Duck Creek.
4 A couple of mule deer are on the lookout for wolves and other predators in a meadow in Yellowstone National Park.
5 In the animal world, similar diseases occur in mink, mule deer, and elk.
6 California shrub with slender leafy shoots that are important browse for mule deer.
7 It is estimated that during the winter of 1874–1875, not less than 3,000 buffalo and mule deer suffer even more severely than the elk, and the antelope nearly as much.
8 It consists of a few rows of grocery shelves, a gift-card rack, a Pepsi fountain, and a diabetes section, which is decorated with the mounted heads of two mule deer and an antelope.
9 This seemingly desolate expanse is home to an abundance of life, including antelope , mule deer, and Wyoming's largest herd of wild horses.
10 Boog's cushy life is turned upside down when he finds himself stranded in the woods with Elliot, a mule deer, during the hunting season.
More similar words:
roe deer,
ankle-deep,
title deed,
deer,
deere,
red deer,
reindeer,
deerskin,
commandeer,
musk deer,
john deere,
code error,
redeem,
mule,
deer hunter,
bone-deep,
amulet,
deer hunting,
redeemer,
knee-deep,
do the deed,
redeemed,
redeeming,
plumule,
mujahedeen,
unredeemed,
redeemable,
ruled,
irredeemable,
mortgage deed.