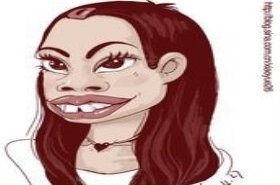 Random good picture Not show
(1) However, the national monetary sovereignty identified with an exchange rate union is illusory rather than real.
(2) The national monetary sovereignty fully belongs to domestic affairs of a state, and the nation has the right of exerting its monetary sovereignty independently.
(3) A country that gives up its monetary sovereignty by dollarising or adopting the euro may gain greater credibility on inflation but may have to pay more to compensate investors for counterparty risk.
(4) The globalization of finance has limited the monetary sovereignty of a country and there are some changes in the traditional monetary sovereignty.
(5) Currencies are considered part of a country's monetary sovereignty, to be dealt with, if at all, by the International Monetary Fund.
(6) The Globalization of Economy greatly influences the state monetary sovereignty.
(7) It was the first time that 11 nations had agreed to share their monetary sovereignty.
(8) These perverse effects are compounded by the heavy political price that has to be paid: the abandonment of monetary sovereignty. Sentencedict.com
(9) Needless to say monetary union was a significant surrender of monetary sovereignty.
(10) In fact, the cost arising from the loss of national monetary sovereignty is lowered owing to the formation of efficient capital markets and labor markets.
(11) One of the most important steps towards the goal is to force China to give up its monetary sovereignty, and to further propel financial deregulation.
More similar words:
sovereignty,
national sovereignty,
sovereign,
sovereign risk,
sovereign immunity,
monetary system,
monetary standard,
international monetary system,
proprietary software,
monetary,
be foreign to,
foreign trade,
monetary base,
monetary fund,
monetary unit,
monetary reform,
monetary value,
monetary union,
monetary crisis,
monetary policy,
monetary assets,
interplanetary space,
monetary incentives,
foreign trade policy,
foreign trade structure,
European monetary union,
foreign trade corporation,
international monetary fund,
under the reign of,
crossover network.