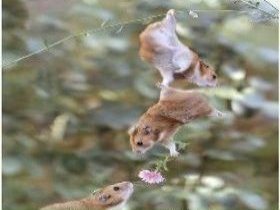 Random good picture Not show
1. This album was my first introduction to modern jazz.
2. You actually like modern jazz, do you? Each to their own.
3. His music challenges the view that modern jazz is inaccessible.
4. I don't dig modern jazz.
5. Modern jazz players like to take a theme and improvise around it.
6. The rise of modern jazz through bebop coincided with the demise of the big bands.
7. Rollins has emerged as a symbol of modern jazz at its finest.
8. This music combined modern jazz and classical concert music.
9. I do not dig modern jazz.
10. There's some modern jazz on the radio!
11. I can not care less about modern jazz.
12. Man: Yes, I always liked modern jazz.
13. I'm keen on modern Jazz.
14. Charlie Parker's influence on modern jazz music continues to live.
15. He was one of the most influential perfor-mers of modern jazz.
16. Their music is described as 'an explosive fusion of Latin American and modern jazz rhythms'.
17. The album 'Kind Of Blue' proved to be a milestone in the development of modern jazz.
18. Big-band music, especially Duke Ellington,[sentencedict.com/modern jazz.html] and both traditional and modern jazz also appealed to the teenager.
19. Do you only like classical music, or do you like modern jazz and popular music, too?
20. Jacob is a regular long hair; he never listens to modern jazz.
More similar words:
modern,
moderne,
modernism,
modernity,
modernise,
modernize,
modern man,
modern era,
modernist,
modern-day,
postmodern,
modernized,
modernness,
modernised,
ultramodern,
modern world,
modern times,
modern greek,
modern dance,
modernistic,
modernization,
postmodernist,
postmodernism,
modernisation,
modern english,
modern language,
modern construction,
jazz,
jazzy,
jazz up.