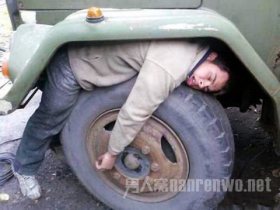 Random good picture Not show
1. The country possesses rich mineral deposits.
2. We are digging for mineral deposits.
3. Rich mineral deposits have been found in the sea bed.
4. They dig deep in search of mineral deposits to replenish those expended in the last year of growth.
5. Ores, which are economically workable mineral deposits, are highly concentrated occurrences of useful minerals.
6. Rich mineral deposits were discovered here in the early nineteenth century: coal, iron, limestone.
7. Precision dating of mineral deposits Many mineral deposits are the result of large-scale circulation of hydrothermal fluid in the upper crust.
7. Sentencedict.com try its best to gather and make good sentences.
8. A mineral deposit of some significance was emerging.
9. The mineral deposit in the area is rich in gems.
10. The mineral deposit occurred in the sedimental rock system of sulfide, shows the characteristic of layer - controlled.
11. Vanadium seldom forms mineral deposit. It is mainly exist in vanadium titanomagnetite coal gangue and claystone.
12. Rocks underwent strongly shearing deformation. The mineral deposit type belongs to the sedimentary and transform one.
13. Mineral undertakers have long-standing powers to obtain rights over land containing mineral deposits.
14. There is, however, the equally important matter of safeguarding mineral deposits.
15. Its companies have identified billions of dollars' worth of oil and mineral deposits.
16. The source of metallogenic and ore - forming factors is a frontier topic for study of mineral deposit.
17. Some fossils are useful as clues in the search for oil, coal and valuable mineral deposit.
18. In China, the graphic method of probability is widely used in the forecast of mineral deposit, and many papers about the multi-genesis theory have been published.
19. This site offers a data collection with descriptions of the mineral deposit types that can be found in the Cordillera .
20. At present it has become an urgent task to assess the artificial mineral deposit by means of geology technique and to utilize such great potential resources.
21. Dadonggou Pb-Zn ore deposit is a new discovered middle mineral deposit, located in the Kelan basin along the southern margin of Altay Mountains.
More similar words:
mineral deficiency,
deposit,
depositor,
deposit box,
depositary,
deposit slip,
deposition,
depository,
time deposit,
bank deposit,
term deposit,
safe deposit,
deposit money,
deposit rate,
cash deposit,
deposit book,
safe-deposit,
bank deposits,
fixed deposit,
demand deposit,
savings deposit,
current deposit,
safe deposit box,
deposit account,
deposit receipt,
security deposit,
deposit insurance,
safety deposit box,
deposit certificate,
time deposit account.