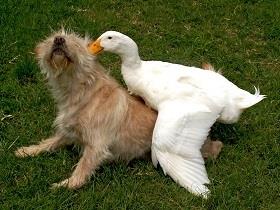 Random good picture Not show
(1) Meryl Streep has had nine Oscar nominations.
(2) She pipped actress Meryl Streep to the part.
(3) Meryl Streep is a wonderfully versatile actress.
(4) Meryl Streep is obsessed by the over-use of pesticides.
(5) Meryl Streep and Jack Nicholson star as two journalists who fall in love with the help of spaghetti carbonara.
(6) But when Meryl Streep tumbled off a plane at Heathrow yesterday, the screen goddess looked every inch a mortal.
(7) Actress Meryl Streep also made history last year.
(8) Think meryl streep, Sophie's choice.
(9) Meryl Streep Meryl Streep holds the actress-record for the most overall Oscar nominations, with 16 nominations (passing Katharine Hepburn(sentence dictionary), who had 12).
(10) Meryl Streep made her first film, called Julia in 1977.
(11) Sandra Bullock, Meryl Streep and Matt Damon each earned two nominations for the major awards show.
(12) Distinguished Yale alumni include actress Meryl Streep, Washington Post reporter Bob Woodward, and actor Edward Norton.
(13) Meryl Streep got married in 1978 and has a son and three daughters.
(14) Meryl Streep, who plays Thatcher in The Iron Lady[sentencedict.com], invited me back for apple pie after a screening.
(15) Meryl Streep made her first film, called Julia in 1977 A few years later.
(16) Fowles's novel 'The French Lieutenant's Woman' was turned into a film starring Meryl Streep.
(17) Yeah! - Mamma Mia! It opens on Friday. Here's the lovely Meryl Streep, ladies and gentlemen.
(18) Styron also wrote Sophie's Choice, popularized by a movie starring Meryl Streep and Kevin Kline.
(19) Yo-Yo Ma will play the cello. Alice Waters will cook. Joel Coen will chat about "True Grit," and Meryl Streep will do a reading.
(20) Go during the summer months, when the wildebeest migration is in full swing. Meryl Streep and Robert Redford not included ($850; singita.com ).
More similar words:
wall street,
streep,
wall street journal,
street sweeper,
industrial-strength,
local stress,
actual stress,
at full stretch,
full-strength,
tree pruning,
signal strength,
street,
flexural strength,
streamer,
structured Query language,
financial strength,
on-street,
off-street,
the street,
streetcar,
bystreet,
additional strength,
cost recovery,
one-way street,
street cred,
street name,
in the street,
two-way street,
easy street,
street lamp.