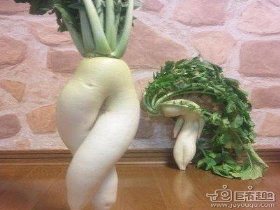 Random good picture Not show
(1) The melodic line is carried by the two clarinets.
(2) As a solo instrument following a melodic line, the violin can convey every imaginable shade of feeling.
(3) Monophony Strictly speaking, monophonic music is a single melodic line, without harmony or even octaves.
(4) Then another melodic line is added to the texture.
(5) Music consisting of a single unaccompanied melodic line. The concept often also includes melody that is accompanied by a drone of by drumming.
(6) Music historians attribute its popularity to its strong melodic line and use of cannon fire, which adds a percussive charge that thrills audiences.
(7) Its ethereal melodic line, repeated throughout the movement's entirety, gives its listeners chills as it progresses.
(8) Elaborate coloration of the melodic line[Sentencedict.com], especially in operatic singing by a soprano.
(9) Having or characterized by a single melodic line with accompaniment.
(10) A flowing melodic line.
(11) It is a great accomplishment in singing to take the melodic line up to a position of energy and hold it there.
(12) In some parts of that country there is a remarkable tradition of Gaelic Psalmody, with elaborate variations on a melodic line.
(13) Where one spins the tunes, the other continues the melodic line to give cogency and consistency to the whole.
(14) Voice crossing takes place when one voice goes above or below another. This may be necessary to preserve a particular melodic line in a particular voice.
(15) The musical result of this is an overly loud accompaniment and a weak melodic line.
More similar words:
melodic,
melodically,
melodious,
melodiously,
anticline,
static line,
melody,
magnetic line of force,
melodrama,
melodramatic,
lodine,
melodramatically,
periodic law,
policlinic,
anticlinal,
fall into a decline,
cline,
incline,
decline,
recline,
inclined,
timeline,
recliner,
syncline,
comeliness,
monocline,
disincline,
recline on,
timeliness,
homeliness.