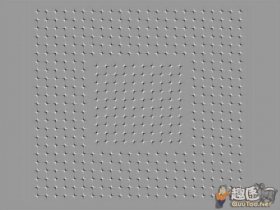 Random good picture Not show
1. The mass meeting commenced in Tiananmen's Square at 8 o'clock.
2. In mid-November another mass meeting reaffirmed the Naythuyein resolutions and called for the dissolution of the recently formed Governor's Council.
3. Time allowed 05:41 Read in studio A mass meeting of council workers has been told that redundancies are unavoidable.
4. It was voted that they hold a mass meeting to celebrate the victory.
5. When the results of the mass meeting became known , the villagers took courage.
6. Culprits could be shot if mass meeting so decided.
7. The election campaign concluded with a mass meeting.
7. Sentencedict.com try its best to collect and make good sentences.
8. We are holding this mass meeting today for the sake of continued resistance, unity and progress.
9. The time appointed for the mass meeting was 9 a.m.
10. In case of rain the mass meeting will be postponed till the first fine day.
11. Traffic cannot pass through the square until the mass meeting is over.
12. There was then a deep distrust throughout the party. as Law discovered in 1920: Bonar addressed a mass meeting.
13. Workers were given the grim news by union officials at a mass meeting.
14. We have come to terms with them that a mass meeting shall be held next Monday.
15. By mid - morning we reach a village in Rolpa where our last mass meeting has been organized.
16. A SWEET CANDIDATE. -- Mark Twain, who was to make such a blighting speech at the mass meeting of the Independents last night, didn't come to time!
More similar words:
sports meeting,
meeting,
town meeting,
race meeting,
meeting house,
camp meeting,
meetinghouse,
group meeting,
meeting place,
joint meeting,
board meeting,
mass media,
summit meeting,
prayer meeting,
mass medium,
meeting of minds,
revival meeting,
committee meeting,
luncheon meeting,
annual general meeting,
Extremes meet,
sheeting,
fleeting,
sweeting,
greeting,
assessment,
harassment,
make both ends meet,
embarassment,
encompassment.