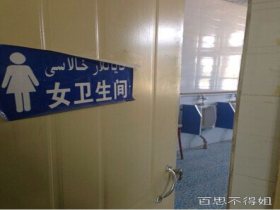 Random good picture Not show
1. Here he is sitting up in the marital bed, his jaw ruggedly clenched on his unlit pipe.
2. Her father moved into the marital bed, she and her husband moved downstairs.
3. The marital bed, once the symbol of American matrimony on a par with the diamond ring, the tiered wedding cake and his-and-hers martinis, is threatened with extinction.
4. He said the modern tradition of the marital bed only began with the industrial revolution, when people moving to overcrowded towns and cities found themselves short of living space.
5. The two of them seemed so entirely unsuited to each other that I quickly discarded the unbidden image of their marital bed.
6. Not being able to fall asleep and not allowing oneself to move in the marital bed.
7. The following morning, I prowled the furniture show and lay on eighteen different beds intended for the marital bed chamber.
8. And she thought: What must it be like to go to one's marital bed with delight, instead of disgust?
9. Knowing what I know now, I imagined she was stretched out on the marital bed finishing the job.
9. Sentencedict.com try its best to gather and make good sentences.
10. The finding suggests that if a man has an important day ahead he would be best to head off to the spare room to sleep rather than sharing the marital bed.
11. So, from my admittedly biased perspective, it seems appropriate that Feiler compares the marital bed to the diamond ring.
12. As in other albums, the listener is promoted to voyeur of miserablism: each track has a feel of a torn out diary entry, left to wilt on adeserted marital bed for our perusal.
More similar words:
hospital bed,
marital,
premarital,
extramarital,
marital status,
marital relationship,
albedo,
coal bed,
margarita,
samaritan,
good samaritan,
coal bearing,
spiritual being,
marginal benefits,
parietal bone,
occipital bone,
capital budget,
capital budgeting,
maritime,
ritalin,
maritimes,
charitably,
charitable,
subscribed capital,
maritime law,
uncharitable,
majoritarian,
maritime trade,
authoritarian,
totalitarian.