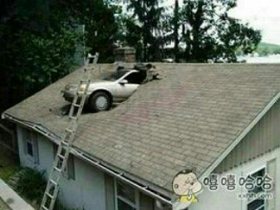 Random good picture Not show
1 All marine engine model sealing bush, cylinder liner, piston.
2 Crankshaft is a very important component of large marine engine and its key component is crank.
3 Analysis to marine engine faults is done qualitatively and quantitatively.
4 This paper expatiates on marine engine room fault analysis and safety measures, in particular discusses FTA and fault analysis method research.
5 The system is very useful for marine engine technology training and marine electric power system fault analysis.
6 These interfaces have been a part of marine engine room simulator DMS-2002 which is already used in formal teaching and training.
7 Acoustic simulation is a part of marine engine room simulation.
8 A marine engine room detection system is designed with speech synthesis chip and single-chip microcomputer as main hardware.
9 A dynamic mathematic model has been established by analyzing the heat transfer mechanism in the cylinder liner water cooling system of main marine engine using the transfer theory.
10 We require marine scrap like used propeller shaft, tail shaft, spare shaft, marine used equipments, used anchor chain, used shafting, used marine engine, used marine spares.
11 Presented construction, characteristics and methods of heat exchange calculation, and discussed the points for attentions with practical examples in the application of marine engine.
12 Considerably high reliability and availability are usually required for the marine engine onboard of a modern vessel to ascertain the safe voyages.
13 She'd noticed in the window an ad for some kind of marine engine treatment.
14 Offers lubricants, greases, and gearbox additives, as well as marine engine and automotive maintenance products.
15 Crank is a very important component of crankshaft in large marine engine.
16 It is a large amount of work to develop a large, complex high-fidelity simulation system, for example the full-tasking Flight Simulator, the Marine Engine Simulator.
17 The studying means, studying method and studying achievement are universal applicable to running-in study of marine engine,(www.Sentencedict.com) automotive engine and locomotive engine.
18 Building on the success achieved in the commercial marine market the company was able to offer the utility of their performance enhanced alloys to the worlds leading marine engine builders.
19 This paper describes operating function of AMOS with relation to marine engine management, e. g. maintenance, requisitioning stock and data exchange between ship and shore.
More similar words:
re-engineering,
value engineering,
gasoline engine,
reverse engineering,
software engineering,
service engineering,
automotive engineering,
automobile engineering,
engineering insurance,
engineering discipline,
engineering,
software engineer,
service engineer,
locomotive engineer,
aerospace engineer,
bioengineering,
engineering unit,
maintenance engineer,
civil engineering,
human engineering,
plant engineering,
engineering effort,
system engineering,
energy engineering,
engineering school,
engineering system,
engineering design,
nuclear engineering,
safety engineering,
engineering economy.