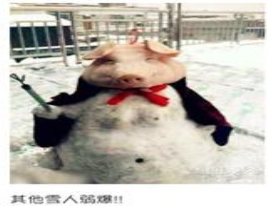 Random good picture Not show
(1) The older drugs didn't deal effectively with the malaria parasite.
(2) So could malaria parasites be destroyed by assaulting them with free oxygen radicals?
(3) After infection, malaria parasites multiply by a factor of eight every 24 hours.
(4) Mosquitoes pick up the malaria parasite by sucking blood from an infected person.
(5) Both the malaria parasite and the mosquitoes which spread it respond to temperature and moisture.
(6) Plasmodium vivax, the world's most common malaria parasite, now infects people previously considered to be resistant.
(7) But the malaria parasite has become resistant to chloroquine and quinine.
(8) The But the malaria parasite has become reseased resistant to quinine and new a drug quinine.
(9) This may be a result of having received a lesser dose of malaria parasite, he said.
(10) The insects mated, and all of them fed on mice infected with the malaria parasite.
(11) Only the drug derived from Artemisia annua appears to be effective against all strains of the malaria parasite.
(12) The compound, called ivermectin, shortens mosquitoes' life spans and makes them less likely to transmit the malaria parasite.
(13) A similar mapping exercise is also planned for the malaria parasite Plasmodium vivax.
(14) Generally(sentencedict.com), antimalarial drug resistance first emerges through a rare spontaneous change in the malaria parasite.
(15) Krishna says Cot's conclusion that Ascaris lumbricoides can help to control the malaria parasite seems strong "for this area and these parasites".
(16) Now St. Leger and his colleagues have engineered strains of M. anisopliae to block the malaria parasite from developing inside the infected mosquito.
More similar words:
parasite,
ectoparasite,
parasitic capacitance,
parasitic,
parasitism,
parasitize,
parasitoid,
parasitical,
parasitosis,
malaria,
parasitology,
malarial,
parasitic worm,
antiparasitic,
parasitization,
parasitological,
antimalarial,
as far as it goes,
so far as it goes,
paraphrasing,
malarious,
filariasis,
crotalaria,
antiapartheid,
paraparesis,
burglar alarm,
golgi apparatus,
as far as I know,
malar,
tear apart.