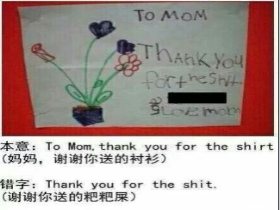 Random good picture Not show
1) Decisions may make reference to expectations and values concerning kin relationships that can only be assumed.
2) Not to be outdone, however, McCain subtly made reference to his own political attributes during remarks on other subjects.
3) It is important and valuable to make reference to other studies that have used the particular sampling method you hope to employ.
4) Indeed, such documentation should make reference to the source of these objectives; for example,(http://sentencedict.com/make references to.html) enabling legislation or ministerial direction.
5) The second part is to make references to the principle of the magnetic card reader existed, and to make the magnetic card and magnetic card detector, whichfocused on appliance in engineering fields.
6) However, ancient Chinese literary records make references to maritime people known as ' Yue' occupying China's south-eastern seaboard.
7) I make references to American pop culture throughout.
8) Component implementations are concrete implementations of business function which provide services and/or which make references to services provided elsewhere.
9) The definition string contains the template definition (the static portion of the e-mail), which can make references to outside variables (the dynamic portion).
10) In an atmosphere that is hardly primitive or folkloric, the resort village at the tip of Europe on the Atlantic seems to make references to many modern European cultures.
More similar words:
preferences,
preference share,
reference system,
preference shares,
reference,
preference,
referenced,
by reference,
for reference,
reference book,
reference list,
reference page,
reference mark,
reference work,
in reference to,
reference point,
cross reference,
reference value,
reference frame,
in preference to,
reference level,
reference plane,
reference price,
cross-reference,
with reference to,
reference number,
frame of reference,
letter of reference,
terms of reference,
reference library.