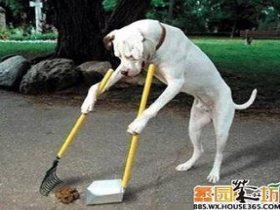 Random good picture Not show
1. You have made progress with your English.
2. I think I was making progress with it.
3. Margaret had started driving lessons, was making progress with the solicitor, and spending the occasional evening with friends.
4. Then he started to make progress with simple objects in the room, rewarding each correct identification.
5. I feel I'm going to make progress with her.
6. So you make progress with Miss Barkley?
7. Harmonious education can have them feel make progress with times,(Sentencedict.com) the same fate with reform and profound development with motherland.
8. The International Criminal Court will fail to make progress with its most high - profile prosecutions.
9. Study hard and you will make progress with your English.
10. The cognition of socialism also should make progress with times, and the cognition vary its contents during different periods.
11. Teacher cultivation must adhere to create continuously, to make progress with time. Cultivating dual teachers is the core of building teachers, so we must create favorable conditions for them.
12. We will make progress with customer hand in hand and develop together by building up favorable fellowship with various clients and regarding service as core competitive power.
13. The world is developing , the times is improving, person also wants to make progress with the times step.
14. The factory adheres to be the principle of Quality First and Keep Improving to make progress with you for a mutual development.
15. For, if your wish is even faintly fulfillable, you'll make progress with it.
16. The key of carrying out "Three Representations" is to make progress with times.
17. And if you say your other mission is to make progress with the players, I did that too. Michael Owen won the Ballon d'Or when I was Liverpool manager.
18. I hope I can make some achievements here and make progress with all of you together.
19. Wenger revealed last month that Arsenal would seek compensation from the Dutch Football Association for the loss of Van Persie but the Club has yet to make progress with their claim.
20. At the same time of continuously improvement on technical services, we make progress with community individuals, enterprises and partners in the way of sharing resources.
21. It isn't as boring as before because I don't waste time and I make progress with each passing day.
More similar words:
make progress,
progress,
progress to,
progressiveness,
progressive,
progression,
present progressive,
progressively,
progressivism,
unprogressive,
progress chart,
progressivity,
progressional,
progressive tax,
work in progress,
progress report,
make profits,
past progressive,
progressive wave,
progressive party,
progressive tense,
economic progress,
pilgrim's progress,
technical progress,
make peace with,
industrial progress,
progressive tax rate,
progressive scanning,
progressive income tax,
progressive taxation.