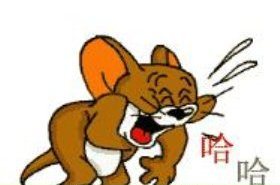 Random good picture Not show
1. So I should make arduous efforts!
2. Lastly, we should bestir ourselves and make arduous efforts in our study.
3. All these are our challenges, and we must make arduous efforts in order to achieve our development goals.
4. These cadres and talented people make arduous efforts and selfless contributions,[sentencedict.com] and are playing an important role in promoting the development of the minority areas.
5. China still needs to make arduous efforts to bridge the "digital gap" between different regions and between the urban and rural areas.
6. We want from set out actually make arduous efforts to achieve this one grand goal.
7. This is the make arduous efforts result with a few factitious generation.
8. Only when children make arduous efforts can they become successful.
9. One would make arduous efforts when he has a dream.
10. We are determined to pursue our dream. We will make arduous efforts reward the life, the society, and all the friengs who care about and support Huanyuan Group with better achievements!
11. The feature of exploiting labor force ability in 21st century is to exploit their life-long ability, which includes: ability to use information, technique and ability to make arduous efforts.
12. We should learn his great revolution spirit and good quality seriously, it is those who achieve the Chinese nation to revitalize make arduous efforts with socialistic modernization of China.
More similar words:
make strenuous efforts,
arduous,
make concerted efforts,
arduously,
arduousness,
make every effort,
spare no efforts,
make a request for,
make a long story short,
assiduous,
deciduous,
to make a long story short,
effort,
assiduously,
make a mistake,
deciduous tooth,
effortful,
effortless,
least effort,
waste of effort,
without effort,
spare no effort,
effortlessly,
make at,
make away,
tear duct,
make a bow,
make as if,
make a note,
make a hit.