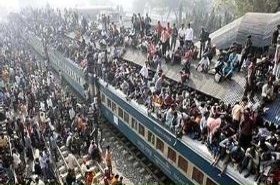 Random good picture Not show
1. Even its controversial plans for the nationalization of major industries came to be accepted as part of a world built upon consensus.
2. Competition for employees will increase and clearly many major industries are preparing their plans to ensure that they remain competitive.
3. Omitted are a whole host of major industries where the dominant pattern is less readily discernible.
4. Hungary has been very keen to privatize its major industries, following the democratic reforms of 1988.
5. Shipbuilding used to be one of our major industries.
6. Shipbuilding used to be our major industries.
7. Especially in the paper, cosmetics, ceramics three major industries, illite has great application value.
8. The Chinese announced a plan to restructure ten major industries such as automobile, steel and textiles.
9. China's 28 major industries, foreign investment in 21 industries Most have assets of control.
10. Wuchang District is propagating and promoting three major industries at the meeting.
11. The major industries are sugar, starch, construction materials, paper, feedstuff, medicine, engineering and mineral products process.
12. In the city of Toronto , Ontario, the major industries are service and manufacturing industry.
12. Sentencedict.com is a online sentence dictionary, on which you can find nice sentences for a large number of words.
13. The major industries adopt the revitalization plan, also marks a further deepening of macro - control.
14. HIFI and products related to the two major industries in the field of security.
15. The tourist business is one of the major industries of the West.
16. The plan calls for controls on major industries including coal - burning producers of electric power.
17. The country has been in a very poor economic state ever since the decline of its two major industries.
18. Of course not; they are the tangible evidence of a Government's full commitment to one of the country's major industries.
19. Leading industries are: fruits, township enterprises, animal husbandry and the three major industries.
20. Chart 2 shows the value of domestic exports of the major industries in 1999.
21. Has developed industry, medicine, machinery, light industry, such as the four major industries.
22. The federation categorises its members into 25 groups covering major industries and services.
23. Elected officials frequently were hesitant to seek injunctions which might shut down major industries.
More similar words:
light industries,
heavy industries,
tourist industries,
process industries,
extractive industries,
industrial cities,
major in,
industrial engineering,
industrial,
industrially,
industrious,
nonindustrial,
industrial-strength,
securities industry,
industrial structure,
industrialize,
industrialise,
industrial area,
industrial age,
industriously,
industrialism,
industrial zone,
industrialist,
industrialized,
industrialised,
industrial park,
industrial bank,
industrial arts,
postindustrial,
computer industry.