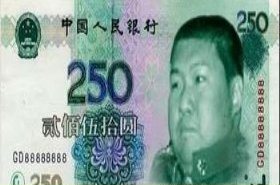 Random good picture Not show
1. This could show a severe magnetic storm but a higher sensitivity is desirable for serious observation.
2. During magnetic storms the intense electrical currents that f ow in the upper atmosphere heat the air, causing it to expand.
3. The intensity of magnetic storm main phase has certain effect on the intensity, development and periods of ionos pheric negative phase disturbance.
4. This magnetic storm has different physical processes at the middle low latitudes and the southern polar cusp region.
5. Because a magnetic storm affects transformers all over the country, the condition can rapidly escalate to a network-wide collapse of voltage regulation.
5. Sentencedict.com try its best to gather and create good sentences.
6. Therefore ground-based observations of the magnetic storm is the most basic understanding of the magnetosphere , the most effective means.
7. Spacecraft electronics systems are vulnerable to damage by high-energy charged particles and are at particular risk during magnetic storms.
8. Also has the power to periodically project itself into a magnetic storm of blades.
9. It is shown that the trapped region will be greatly disturbed during the magnetic storm, and the particle number will vary accordingly.
10. But without a large prominence eruption, we will not have a magnetic storm here at Earth that drives the brilliant aurora.
11. It is shown that during the main phase of a magnetic storm the electrons drift outward, the pitch angles are decreased, but the height of the mirror points is increased.
12. Some new methods, included satellite thermal IR anomaly, earthquake cloud, double magnetic storm time method, the abnormal superimposition of tide-generating force resonance and so on, are introduced.
13. Based on the fundamental theory of natural alternating electromagnetic field, we have studied the varying characteristics of apparent resistivity during magnetically quiet day and magnetic storm.
More similar words:
magnetic storage,
magnetic stripe,
magnetics,
electromagnetics,
magnetic,
nonmagnetic,
geomagnetic,
diamagnetic,
magnetically,
antimagnetic,
magnetic pole,
magnetic north,
magnetic disk,
magnetic flux,
magnetic force,
magnetic disc,
paramagnetic,
magnetic wave,
magnetic tape,
aeromagnetic,
electromagnetic spectrum,
magnetostatics,
magnetic poles,
ferromagnetic,
magnetic field,
magnetic compass,
magnetic domain,
magnetic memory,
magnetic needle,
magnetic resonance imaging.