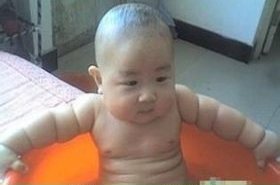 Random good picture Not show
1. The note is written in Magic Marker and thumb-tacked to her apartment door.
2. He grabbed a magic marker, padded to a whiteboard, and drew a horizontal and vertical line to make a four-squared chart.
3. The mailbox was one of the usual silvery aluminum boxes, with the numbers written neatly in Magic Marker, 22219.
4. The next step was to get a big red magic marker.
5. Another student went to church with "Resist religious intolerance" written on each forearm in magic marker.
6. Back in 2002, in a much-publicized debacle, the copy-protection scheme Sony used was undermined in a decidedly low-tech way: You simply needed to draw a line around the CD with a magic marker.
7. Desperate to hide the evidence(sentencedict.com), he climbed a ladder with a brown magic marker and colored the wood in.
8. In Iowa, two men attempted to break into a man's home after mucking up their faces with a black magic marker.
9. Take 3 coins (or tokens or buttons, but really, coins are best) and label them 1-30 with a washable magic marker.
10. Offers a Swiss drafting compass which will hold a magic marker and draw a perfect circle.
More similar words:
genetic marker,
public market,
specific market,
domestic market,
otc market,
magic mushroom,
marker,
market maker,
magic,
ferromagnetic material,
magical,
strategic materials,
primary market,
magic hand,
magic eye,
magician,
magically,
magic cube,
magic bullet,
black magic,
magic square,
white magic,
magic trick,
magic spell,
as if by magic,
magic number,
barker,
parker,
automagically,
magic lantern.