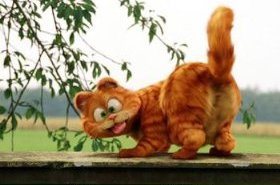 Random good picture Not show
(1) A statement to call a machine code subroutine.
(2) Assembler is less computer orientated than machine code.
(3) Like machine code, assembler is computer specific.
(4) In order for this to work[sentencedict.com/machine codes.html], the machine code program must be loaded into the same address each time.
(5) An assembler instruction will correspond to a frequently performed operation and represents many machine code instructions.
(6) It can be programmed by machine code, by taking it through the motions, or by keyboard.
(7) This computer has no machine code instruction set or data formats in the ordinary sense.
(8) The first would be to protect Britain's own secrets by developing the necessary cipher machines, codes and operating procedures.
(9) The control machine codes the driver's manipulation, transmit action instruction with the wireless communication module.
(10) However, technology consumes considerable money invest, while the machine codes are not giving you assured promises it is making money for you.
(11) With the help of the compiler generator, we can swiftly generate compilers, which are oriented to specific instruction sets and architectures, and can make the emitted machine codes compact.
More similar words:
machine code,
machine cycle,
washing machine,
machine,
weighing machine,
thinking machine,
threshing machine,
breathing machine,
submachine,
by machine,
machine wash,
machinery,
ice machine,
machine run,
machine tool,
war machine,
machine work,
machinegun,
machine gun,
machine-gun,
machine shop,
slot machine,
time machine,
card machine,
x-ray machine,
tape machine,
machine-made,
cash machine,
machine works,
game machine.