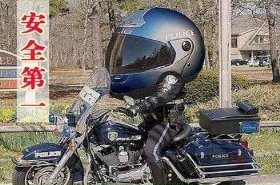 Random good picture Not show
1. Minister-President Sigmar Gabriel warmly welcomed Jiang to Lower Saxony.
2. He said that in the past decade, Lower Saxony has had very good cooperation with China. Besides Volkswagen AG's cooperation with China, Lower Saxony has conducted cultural cooperation with China.
3. The precedent is the 20% shareholding that Lower Saxony still holds in Volkswagen.
4. On Friday, state authorities in Lower Saxony said they had sealed off the farm and ordered its operators to suspend sales of any other products.
5. Next week a court in Lower Saxony will deliberate on the cancellation of another DB Regio contract, to run trains around Bremen .
6. German Health authorities have closed a farm in Lower Saxony on suspicion that the farm's vegetable sprouts might be the source of the current E. coli outbreak.
7. Moreover the state of Lower Saxony owns 18.2 % and its premier sits on the supervisory board.
8. The regional government of Lower Saxony in northern Germany, one of the areas badly affected by the outbreak, said that locally grown bean sprouts were now suspected.
9. Wulff was previously state premier of Lower Saxony in Hanover.
10. Xinhua News: Lower Saxony, Germany 6 Department of Agriculture announced the outbreak of the suspected source of infection is the sprout enteropathy initial sampling and found no EHEC.
11. Lower Saxony has a big comparative advantage in energy, environmental protection, food processing, and fair organization(sentencedict.com), and has conducted productive cooperation with China.
12. They had made two attempts to bomb United States military trains in Lower Saxony in 1987 and 1988.
13. This was on the advice of the Interior Ministry of Lower Saxony who were concerned that I might be arrested because of my photography.
14. A native of Oldenburg in the north-east German state of Lower Saxony, now in his second season with Bayern, Butt has long enjoyed the trust of his team-mates.
15. Jiang said that in recent years, the cooperation between Lower Saxony and China has developed constantly.
16. Authorities thought they had contained the problem, but on Monday announced that pork with high levels of dioxin has been discovered at a farm in the German state of Lower Saxony.
17. I was born in 1949 in Uelzen in the state of Lower Saxony, about 16 kilometers from the East German border.
18. In November 2006, a former student at a vocational school in Lower Saxony in northwestern Germany went a shooting spree in the establishment, injuring 37 people before killing himself.
18. Wish you will love sentencedict.com and make progress everyday!
19. Jiang said that he is very glad to visit Lower Saxony, which is the last leg of his trip to Germany.
20. These included cosy relationships with the unions and the state of Lower Saxony, which has a veto on important decisions thanks to a 20% stake and the archaic "VW Law".
21. I bought two shortwave radios, got myself detailed maps and got my wife to drop me off near the small city of Schnackenburg in Lower Saxony, near the border (separating East and West Germany).
22. But initial probes carried out on a farm growing a variety of salad sprouts in the northern state of Lower Saxony proved negative.
More similar words:
saxony,
saxon,
anglo-saxon,
power saw,
flowers,
flower show,
followers,
bed of flowers,
flower store,
lower status,
flower stalk,
sunflower seed,
flower power,
lower,
glower,
flower,
blower,
slower,
plower,
flowery,
lowered,
saxophone,
axon,
flowered,
swallower,
lower arm,
mayflower,
bellower,
follower,
lower jaw.