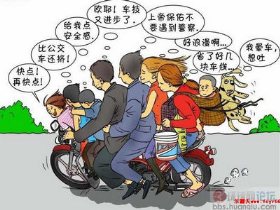 Random good picture Not show
1. I stroked the long handle of the trowel, wondering if my father had a name for that stick of his.
2. Eating lost its appeal when bowels could no longer handle waste easily.
3. The brush with a long handle will save us having to bend down.
4. Soft, nice long handle and can fit just the right amount of food on the tip and vibrantly colored.
5. Leaves a long handle, handle on by 4-5 lanceolate or obovate leaves composed of palmate compound leaf, lateral vein of a simple mesh.
6. Mom feeding more convenient long handle design, you can easily remove food from small jar.
7. Long handle trichomes were the principal type on the leaf surface of burley tobacco.
8. Mops for cleaning the floor have a long handle.
9. What long handle double flowers and trees produces Chinese Hunan and Jiangxi southern part is a mountainous area.
9. Wish you can benefit from our online sentence dictionary and make progress day by day!
10. A long handle, usually made of wood, that attaches to the top of sailboat's rudder or rudder post to turn the rudder for steering.
11. A metal pan with a cover and a long handle, designed to hold hot liquids or coals and used to warm a bed.
12. Usually cooking pots have two small handles but pans have one long handle.
13. The clothes were agitated by hand, using a wooden dolly, which had four short legs and a long handle.
14. The so-called Executioner's Axe was really a woodman's axe on a long handle.
15. Usually cooking pots have two small handlebars have one long handle.
16. On the day, the most representative food is rice cake, which mix wormwood and glutinous rice in a large tub, beat with a long handle wood crafted rice into cakes.
17. The flat, tapered shape of this toray brush allows precise application. Its long handle makes it easy to use, then fold it for convenient purse portability .
18. Tom stood on the sidewalk with a bucket of white paint and a brush with a long handle in his hands.
19. The little girl, despite her sleepiness, immediately got out of bed, dressed, and took a ladle with a long handle to get water from the well.
20. A tool for breaking hard surfaces, consisting of a curved bar sharpened at both ends and fitted to a long handle.
More similar words:
long-handled,
longhand,
long-haul,
longhair,
long haul,
long-haired,
songhai,
shanghai,
running hand,
helping hand,
high and low,
longhorn,
handle,
handler,
handled,
chandler,
handless,
manhandle,
handlebar,
unhandled,
mishandle,
panhandle,
panhandler,
crank handle,
broom handle,
ship chandler,
handle with care,
fly off the handle,
muddle along,
long long ago.