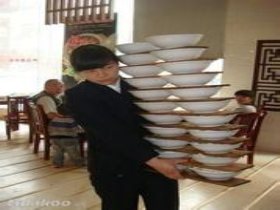 Random good picture Not show
1. Unable to create lock file '%1'. Please check that you have sufficient permissions.
2. IndexWriter creates a lock file for the directory to prevent index corruption by simultaneous index updates.
3. If the lock file is present, delete it before restarting the server.
4. Ensure that the /var/lock/subsys/lwi lock file doesn't exist before restarting the server.
5. The workspace contains a lock file that stops these headless commands from executing if the toolkit is open.
6. Finally, the lock file can be erased as part of system start-up, so that if the system suddenly crashes,[sentencedict.com/lock file.html] you won't have a stuck lock later.
7. When a database is not properly shutdown (for example, a crash or an abort) an 'orphan' database lock file will be left.
8. One side-effect of setting forceDatabaseLock is that the existence of the database lock file (db.lck) will always prevent a database from booting.
9. Be sure to verify that no JVMs are running on the database machine before manually removing a database lock file.
10. The problem is that root can always create files this way, even if the lock file already exists -- which means that the lock won't work correctly for root.
11. The information you enter here will be stored on the server in a lock file used to inform other users when a file is checked out.
12. This information will be stored on the server in a lock file that indicates when a file is checked out to you.
More similar words:
backfill,
thick-film,
file locking,
rockfish,
backfilling,
cockfight,
cockfighting,
clock face,
Network File system,
clock frequency,
back-fire,
quick fix,
backfire,
quick-fire,
stick figure,
file allocation table,
rockford,
rockfall,
chock-a-block,
chockablock,
stock fund,
chock-full,
lock stock and barrel,
stock futures,
filet,
file,
filer,
file in,
file out,
refile.