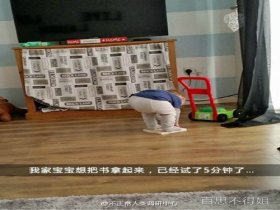 Random good picture Not show
1 Dust swirled like smoke in the evening sunshine.
2 A sense of alienation hangs around me like smoke.
3 The light moved like smoke, or heavy gas not in straight lines, but floating ribbons ....
4 The warmth from his palm curled through her like smoke.
5 The blackened road veered back and forth like smoke beneath the crawling sky, the verges glowed luridly.
6 In the distance what looks like smoke erupts from the sea.
7 Thick and wavy-grained like smoke, but thicker, like water, and a glass doorknob.
8 The characteristic art nouveau line coiled and climbed like smoke, sobbed and swooned like Arab violins.
9 Dynamic particle system effects like smoke, dust etc.
10 You see only the thin blue haze[sentencedict.com], like smoke.
11 His breath looked like smoke in the cold air.
12 His brandy - balls go off like smoke.
13 The air smelled like smoke and roared with noise.
14 For my days are consumed like smoke, and my bones are burned as an hearth.
15 The events of the summer hung over us like smoke in a closed room.
16 The dusk came like smoke around,(www.Sentencedict.com) and still did not put out the roses.
17 For my days vanish like smoke ; my bones burn like glowing embers.
18 For my days vanish like smoke ; my bones burn like embers.
19 The rock hissed and cracked; here and there a stone flew up, and the steam rose like smoke.
20 As he smelled the smouldering frankincense, he would imagine his own body inflamed and his soul soaring from it like smoke.
21 The rest is a dark drift of smouldering purple, hanging in the air like smoke from a pyre of burning shoe-gazers.
22 Rising silently from the top of the castle, a beam of ivory-white light scatters and interlaces like smoke.
23 A beam of ivory-white light steels up fleetingly from the top of the castle. Like smoke, it spreads and merges into itself.
24 A squall, marked by dingy clouds, and clouds brick-red, like smoke from a burning building, appeared from the southeast.
More similar words:
smokestack,
smoke screen,
smokescreen,
smoke,
smoker,
smoked,
smoke out,
nonsmoker,
spokesman,
smokeless,
smokehouse,
smoke bomb,
smoke-free,
likes,
smoke alarm,
chain-smoke,
chain-smoker,
smoke-filled,
go up in smoke,
chain smoker,
like sin,
smoked salmon,
the likes of,
smokeless powder,
statesmanlike,
like sardines,
sell like hot cakes,
Like attracts like,
be packed like sardines,
like for like.