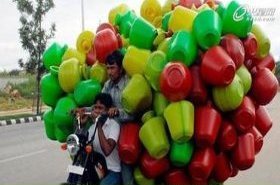 Random good picture Not show
1. A group of 80 planes, led by Lieutenant Commander Egusha, was on its way to attack.
2. And you're Lieutenant Commander Scott Bernard, the man who saved the Icarus.
3. Lieutenant Commander left, the door closing and locking behind her.
4. The doors opened. A lieutenant commander stood with arms akimbo waiting for him, a woman barely a meter and a quarter with a gray widow's peak.
5. Tell Lieutenant Commander Cho to trickle - charge our Slipspace capacitors.
6. He and Lieutenant Commander Cho monitored the launch bay of the Dusk.
7. On the evening of 24 May 1941, British lieutenant commander Malcolm Wanklyn, in command of the submarine Upholder, sighted an enemy troop convoy strongly escorted by destroyers off Sicily.
7. Sentencedict.com is a online sentence dictionary, on which you can find good sentences for a large number of words.
8. Lieutenant Commander Kim grew up in the San Francisco Bay Area.
9. A commissioned officer in the British and Canadian navies ranking just below a lieutenant commander.
10. A commissioned rank in the U. S. Navy or Coast Guard that is above lieutenant junior grade and below lieutenant commander.
More similar words:
lieutenant colonel,
lieutenant,
first lieutenant,
second lieutenant,
police lieutenant,
lieutenant general,
lieutenant governor,
lieutenancy,
commander,
wing commander,
naval commander,
commander-in-chief,
commander in chief,
under the command of,
lie under,
at command,
management committee,
commandeer,
tenant,
commandant,
tenanted,
subtenant,
ten commandments,
life tenant,
management consultant,
tenant farmer,
appurtenant,
maintenance man,
independent companies,
untenanted.