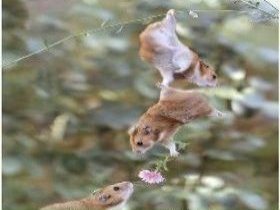 Random good picture Not show
1. Leo Tolstoy, orphaned at age 9, also had relatives.
2. LEO TOLSTOY died one hundred years ago today, aged 82.
3. More than a century ago, the Russian novelist Leo Tolstoy wrote, Happy families are all alike; every unhappy family is unhappy in its own way.
4. Leo Tolstoy: "History controls everything we do,[http://sentencedict.com] so there is no point in observing individual actions. Let's examine the individual actions of over 500 characters at great length."
5. Leo Tolstoy, who in his fifties gave up much of his wealth and devoted himself to a life of pacificism and asceticism, had as one of his disciples a certain wealthy aristocrat named Chertkov.
6. I would make a pilgrimage to Leo Tolstoy (above) at Yasnaya Polyana and maybe even get a cup of tea with the great man.
7. Leo Tolstoy, a Russian writer, decided to demonstrate his beliefs that there is some greater power forming our history.
8. The great Russian writer Leo Tolstoy was right when he called the Chinese nation "the oldest and largest nation" and "the most peace-loving nation in the world".
9. The great Russian writer Leo Tolstoy once said, "The right path is this: learn from what your predecessors have done, and move forward."
10. For instance, Leo Tolstoy, a great and good man, at one time a sensualist, has now turned ascetic; a common evolution in the lives of the saints.
11. Sherwood Anderson, Anton Chekhov , F. Scott Fitzgerald, Gustave Flaubert, Ernest Hemingway, Franz Kafka, Ring Lardner, Leo Tolstoy.
12. Resolving the contradiction will require the mastery of words of Leo Tolstoy, author of the epic novel War and Peace about the run-up to the unsuccessful invasion of Russia by Napoleon.
13. The value of life, is not the time, but to measure the depth. - Leo Tolstoy.
14. Surverying many of works in ancient or modern times, we find there are countless things that the heroes of feminality existed and died for love. Anna Karenina of Leo Tolstoy drew is a typical case.
15. The writings of the abolitionists and Thoreau inspired the great Russian novelist Leo Tolstoy to become an ardent exponent of Christian nonviolence.
16. You have some illustrious literary figures among your ancestors—Alexei and Leo Tolstoy, to name two.
17. But there is a vast shelf of books by Leo Tolstoy, and these contain some very intriguing and much less widely read works.
18. The first is a dubious generalisation made by the greatest of novelists, Leo Tolstoy.
More similar words:
tolstoy,
protocol stack,
protocol standard,
pistol shot,
leotard,
leotards,
bolster,
holster,
holstein,
tool steel,
solstice,
nucleotide,
bolster up,
upholster,
bolstering,
upholstery,
dinucleotide,
upholsterer,
mononucleotide,
control stick,
polynucleotide,
osteotomy,
osteotome,
oligonucleotide,
petrol station,
winter solstice,
summer solstice,
control station,
dostoyevsky,
tracheotomy.