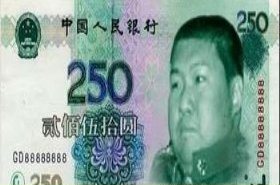 Random good picture Not show
1. Since the discovery of rice orange leaf disease in Yunnan province. China. 1978. some other provinces such as Fujian.
2. The gray leaf spot(GLS) is a significant leaf disease in maize.
3. The citrus tatter leaf disease, originated in China, is a serious virus disease of citrus. Researches on the citrus tatter leaf virus had played a great role in control of it around the world.
4. The occurrence of orange - coloured leaf disease of rice, a phytoplasma disease, was investigated widely during 1992 - 1996.
5. Since 1976, a bacterial leaf disease of rice was found in the first crop in Fusui and other counties.
5. Sentencedict.com is a sentence dictionary, on which you can find good sentences for a large number of words.
6. The hybrid is resistant to head smut aphids, leaf disease, lodging, drought and waterlogging.
7. Cotton leaf curl Multan virus is one of main pathogens that has caused severe cotton leaf disease in Pakistan and India. The disease is transmitted by the whitefly, Bemisia tabaci Genn.
8. The different classification kernel functions are compared, and analysis shows that the radial base function most suits the corn leaf disease classification recognition.
9. The most threatening grape virosises in China are grapevine fan leaf disease, grapevine leaf roll, grapevine stem pitting and grapevine corky bark.
10. This paper reported the results of transmission and scanning electron microscopical examinations of the material resistant to blight leaf disease of rice.
11. Northern Leaf Blight of corn (NLBC) is a major leaf disease in com planting.
12. Poplar is an important ecological and commercial forest tree species. Leaf rust is a major leaf disease, which is caused by Melampsora larici-populina Kleb.
More similar words:
disease,
addison's disease,
diseased,
eye disease,
skin disease,
lyme disease,
blood disease,
heart disease,
brain disease,
liver disease,
plant disease,
paget's disease,
social disease,
kidney disease,
mad cow disease,
animal disease,
crohn's disease,
graves' disease,
mental disease,
celiac disease,
wasting disease,
endemic disease,
kawasaki disease,
hydatid disease,
zoonotic disease,
genetic disease,
hansen's disease,
wilson's disease,
dutch elm disease,
venereal disease.