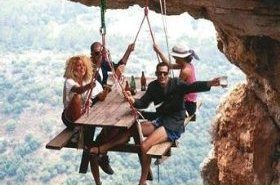 Random good picture Not show
(1) Bernstein's law practice had mushroomed in recent years.
(2) During his teens, his father was building a law practice in Brooklyn and teaching law part-time.
(3) After leaving Congress he established his own private law practice, but did not cut his political ties.
(4) As mayor, Brown must dismantle his lucrative law practice, which the financial report shows he began in April 1977.
(5) Predictably, the law practice has caused Brown to be dogged by bad press.
(6) By 1903 his law practice was going so badly, he literally ran out money.
(7) Failing election, she will return to her law practice.
(8) In law practice fair principle is applied to medical civil indict more than before.
(9) My law practice isn't the most important thing in my life, you know.
(10) His law practice is beginning to work up at last.
(11) Mock trial is a special law practice, consisting of preparation, mock trial and summarization.
(12) She gave up her thriving law practice in Santo Domingo and poured much of her savings into her quest.
(13) He was an assistant football coach at Colorado in the 1980s and had a law practice.
(14) After an unsuccessful foray into politics(sentencedict.com/law practice.html), Ramsey went back to his law practice.
(15) Dozens of inexpensive information and advice services are reshaping law practice.
(16) With its new theoretical vision and dialectic totalism , the economic law, as a new branch of law, has influenced the law practice and jurisprudence extensively.
(17) Legal interpretation develops with the development of legal systems, department law practice, the legal community as well as the rule of law.
(18) A witty, soft-hearted man of the scholar class (a xiu-cai), he has given up law practice (pettifoggery) to run an inn.
More similar words:
practice of law,
practice,
actual practice,
practiced,
in practice,
unpracticed,
malpractice,
production practice,
out of practice,
group practice,
target practice,
put in practice,
sharp practice,
code of practice,
family practice,
sexual practice,
social practice,
put into practice,
general practice,
make a practice of,
private practice,
medical practice,
practice session,
business practice,
practice of medicine,
Practice makes perfect,
established practices,
malpractice insurance,
practical,
practical politics.