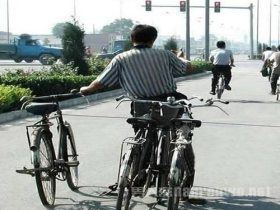 Random good picture Not show
1. Also, he could read the Latin alphabet correctly.
2. As used in modern English, the Latin alphabet consists of the 26 characters.
3. Written in the Latin alphabet , it is most closely related to Frisian, German, and Dutch.
4. To transliterate into the characters of the Latin alphabet; Romanize.
5. Today, the Latin alphabet is still common in the world.
6. And copying the Latin alphabet to write Chinese characters, very different.
7. Has created the Slavic alphabet using the Latin alphabet and spelling words.
8. On the road signs, the Greek place names have been transliterated into the Latin alphabet.
9. She said she was working on a sequel which would explain da Vinci's "code", involving signs of the zodiac and his use of the 24 letters of the Latin alphabet to represent the 24 hours of the day.
10. The letters'form are the same as those in the widely used Latin alphabet.
11. He believed in strong government, and in a bid to make Turkey more "modern" he adopted the Western calendar,[sentencedict .com] the Latin alphabet and even outlawed the wearing of Fez hats.
12. The official and common language, Croatian, is a South Slavic language, using the Latin alphabet.
More similar words:
roman alphabet,
alphabet,
alphabetic,
alphabetize,
alphabet soup,
alphabetical,
alphabetized,
alphabetically,
greek alphabet,
manual alphabet,
alphabetic order,
phonetic alphabet,
cyrillic alphabet,
final phase,
operational phase,
serengeti national park,
alpha,
alpha test,
final destination,
luteal phase,
initial phase,
alpha-numeric,
alpha and omega,
alphanumeric,
metal plating,
alpha centauri,
alpha particle,
alphanumerics,
latinate,
alphanumerical.