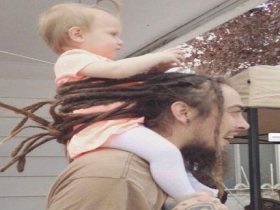 Random good picture Not show
1. We could always go later in the season.
2. It's best to go later in the season.
3. The bush was planted late in the season.
4. An ankle injury sustained late in the season for Juventus, restrict Del Piero to a bit-part role in the 1998 World Cup finals.
5. Late in the season, the fans find that they must alter their prior probabilities of winning.
6. Late in the season, the orangutans eat only the red arils, deploying the same technique to get at them without injury.
7. It is late in the season and the few hens have apparently all already mated and crept into the tall grass to make their nests on the ground.
8. Good weather late in the season stopped rot in western areas, with sunny weather in the second half of September providing excellent harvest conditions despite a damp beginning.
9. Wesley Person must bulk up his body and his confidence, but he showed encouraging signs late in the season.
10. Lakes that are ice-free in summer begin cooling at their surface late in the season.
11. But it was unreasonable to expect fair weather so late in the season; we were experiencing normal late-autumn conditions.
12. Homogamy occurs in the closed cleistogamous flowers that appear late in the season in certain plants.
13. The report said the farmers sprayed the fruit too late in the season and during wet conditions, which caused the melons to explode like "landmines".
14. Some would say he is going with what the players know and it's too late in the season to change things and implement his own style.
15. All right, they certainly could have used Johan Santana last year while becoming the first team to blow a seven-game lead that late in the season...
16. Sheridan produces large, compact clusters with large, black, Concord-type berries that ripen very late in the season.
17. The "short cut" to California had cost them many wasted days,(http://Sentencedict.com) and the Donner party crossed the Sierra Nevada Mountains late in the season.
18. The 6-foot-11 Noah rebounded big from a disappointing freshman year to become a big blip on NBA radar late in the season.
19. Still, the Red Raiders have never had this much left to play for so late in the season.
20. Many have opted not to reproduce, and those that did reproduce held off until very late in the season, perhaps waiting for feeding conditions to improve.
More similar words:
preseason,
close season,
in due season,
be seasoned with,
translate into,
season,
seasoner,
seasoned,
work late into the night,
in season,
off-season,
off season,
seasonal,
dry season,
unseasoned,
seasoning,
seasonally,
on the sea,
out of season,
open season,
peak season,
high season,
seasonable,
busy season,
seasonably,
slow season,
rainy season,
silly season,
season ticket,
unseasonable.