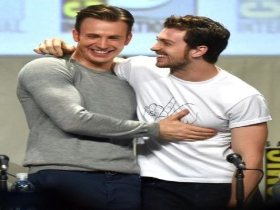 Random good picture Not show
1. It uses a natural language translation front-end to a dynamic non-linear case-based retrieval mechanism.
2. Add: Do not translation software and language translation tools!
3. Language translation is a process of information handling.
4. Therefore, the importance of body language translation to accelerate intercultural communication is increasingly embodied.
5. Language translation is a bilingual intercourse not only, is also two kinds culture delivery.
6. The paper establishes the speech recognizer for spoken language translation system using in hotel reservation field.
7. Description : Golden View is expert in Asian language translation and localization services.
8. The spoken language translation system can complete the task of automatic translation from speech of one natural language to another through using computers. It has a broad application future.
9. Put fiendish language translation adult language category,(http://Sentencedict.com) involving the basic operating chain.
10. The Company Specializes small language translation services, in particular Dutch.
11. Development of a semi - automatic natural language translation system.
12. For a long time, the machine translation systems take the word as the language translation fundamental unit.
13. Translated Description : Europe and China - German Translator. Online German Language translation dictionaries.
14. At the same time, we provide Chinese website and foreign language translation of web site, so that can be easily your product promotion, website promotion.
15. Spoken language analyzing is a crucial part in human-machine dialog system and spoken language translation system.
More similar words:
machine translation,
translation,
translational,
mistranslation,
translational motion,
simultaneous translation,
slavic language,
business language,
indigenous language,
translating,
native language,
american sign language,
strangulation,
figurative language,
language,
c language,
tone language,
bad language,
body language,
metalanguage,
sign-language,
sign language,
query language,
dead language,
easy language,
paralanguage,
tonal language,
formal language,
translate,
basic language.