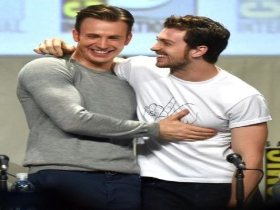 Random good picture Not show
(1) In Kharkov and Poltava lack of fuel was cited as the worst problem of all.
(2) When schools shut for lack of fuel in the winter, they gave private lessons to the richer peasants' children.
(3) We have no lack of fuel.
(4) Many were abandoned due to lack of fuel rather then being destroyed during the offensive in the Ardennes.
(5) Mr.Nakaoku said that lack of fuel is one of the concerns being weighed in the decision over whether to abort the hunt.
(6) They were very anxious about their lack of fuel during the Kossoval war.
(7) "Fire goes out for lack of fuel..." Proverbs 26:20a (NLT).
(8) Many panzer divisions could not move for lack of fuel for their tanks. Sentencedict.com
(9) A chronic lack of fuel and equipment has also limited the country's ability to fight damage from heavy rains, which in turn hurts harvests and worsens food shortages.
(10) Fatigue from lack of fuel will weaken your body and make you sluggish.
(11) Many small plants in that country closed down for lack of fuel.
(12) The North's weakness in the air and in armor, and chronic lack of fuel, mean its ability to move south is limited.
(13) Another 500,000 Gazans are already living in 12 municipalities without any solid waste management capacity - largely due to the lack of fuel.
(14) When the Allies landed in Normandy, they met battered German forces with no air cover, crippled by lack of fuel and supplies, unable to move in daytime.
(15) There is growing concern from the international community about the four-day Israeli blockade on the Gaza Strip, after the territory's only power station shut down for lack of fuel.
(16) Several Volks artillery brigades were mustered to provide fire support, which was fortunate, because the Hitlerjugend's guns were stranded to the north due to lack of fuel.
More similar words:
slack off,
for lack of,
there is a lack of,
have no lack of,
pack off,
jack off,
back of,
back off,
Back-Off,
track off,
in back of,
back office,
on the back of,
rack of lamb,
lose track of,
keep track of,
crack of doom,
pack of cards,
back of beyond,
break the back of,
jack of all trades,
Jack-of-all-trades,
black out,
blackout,
black olive,
be glad to see the back of,
fuel,
fuels,
fueled,
refuel.