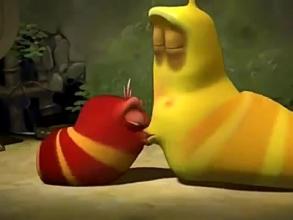 Random good picture Not show
(1) Made a baroness on June 21.
(2) On June 21 the plenary conference was suspended ahead of three weeks of committee-level meetings.
(3) The court adjourned the trial until June 21, ordering police to find videos of the conference.
(4) Promulgated of Information Industry on June 21 2002 and effective as of October 1 2002.
(5) During the solstice ( around June 21 ) the north pole is inclined towards the sun.
(6) Anyone born between May 21 and June 21 is a Gemini.
(7) On June 21, his daughter and many of his four grandchildren and 10 great-grandchildren will gather in Cedar Rapids, just a few miles from Keystone, for a memorial service and burial.
(8) On June 21, 2011, Chinese Vice Foreign Minister Song Tao met with his Canadian counterpart Gerald Cossette in Ottawa, capital of Canada.
(9) We ordered on June 21 for 10 sets of washing machines for shipment during August.
(10) June 21, when the sun is at its northernmost point.
(11) It was March and interest in the total eclipse of the sun, due on June 21, was beginning to spark.
(12) No bail application was made and Ashworth was remanded in custody until June 21.
(13) Talks with commercial bank creditors over two days were reported on June 21 to have failed to produce concrete results.
(14) The day of my visit was the summer solstice[http://Sentencedict.com], June 21.
(15) Construction of the Airport Railway is progressing and is scheduled for completion on June 21, 1998.
(16) Zhuhai Integrated Cable Digital TV Transformation Technical Training Classes were opened on June 21 st.
(17) The encounter with Laura was eclipsed by tragedy when Mark Twain's younger brother, Henry, died at age 19 in a riverboat explosion on June 21, 1858.
(18) His battle lost, Mr Martin will vacate the chair on June 21 st.
(19) The 26th Annual Mermaid Parade was held in the Coney Island in New York on June 21, attracting tens of thousands of people.
(20) A man ues a camera on a rocky crest filled with astronomical markers at the megalithic observatory of Kokino, soon after sunrise, early on June 21, 2010 -- the day of the summer solstice.
(21) China's opposition to NATO's military campaign also has not precluded it from meeting with members of the NATO-backed insurgents fighting al-Qaddafi's forces (Al-Jazeera [Doha], June 21).