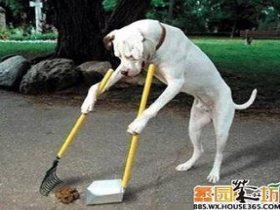 Random good picture Not show
1) The final dividend, payable on July 1, is reduced to 1p.
2) The 3% raise will be retroactive to July 1.
3) San Diego starts its fiscal year July 1.
4) The new fiscal year begins July 1.
5) July 1 is a national holiday in Canada.
6) It was July 1,(http://sentencedict.com/july 1.html) almost Independence Day.
7) Their face-off on July 1 was a disastrous retreat.
8) July 1 Market Testing - Charting a course through the legal labyrinth.
9) The port now faces a July 1 deadline to produce a plan to permanently reduce the presence of metals.
10) She fully expected to be back in Boston July 1 for the opening of the vacation activities.
11) New customs rates On July 1 new customs duties for Soviet citizens bringing goods into the country came into force.
12) A 2.7p final dividend on July 1 takes the total on from 4.2p to 4.4p.
13) Bill said he reports for duty July 1, and the first official shooting matches start July 20.
14) Thus, on July 1, 1862, ended seven days of almost continual fighting.
15) Payton is sure to be compensated come July 1, when he becomes a free agent.
16) The final dividend, payable on July 1, was slashed from last year's 1.5p to 0.9p.
17) The updated version is scheduled to ship on July 1.
18) His funeral in Algiers on July 1 was the scene of demonstrations of public grief by a crowd of at least 10,000.
19) The swimming pool was opened to the public on July 1.
20) Perkins fully expects to be back in Boston by July 1.
21) Grace said it expects to close the deal in the quarter beginning July 1.
22) He nevertheless expounded his putative government's programme to the Sejm on July 1.
23) Patients have been trickling into the center at a rate of about one a week since it opened July 1.
24) The threshold is lowered to $ 50, 000 in contributions starting July 1, 2000.
25) He succeeds William P.. Doyle, 63, who will retire from the company July 1.
26) Pass revival: Langbaurgh Council is set to reintroduce a concessionary fares scheme for pensioners and the disabled from July 1.
27) In late June 1991 the legislature passed the 1991-92 budget for the financial year beginning on July 1.
28) Paramedics will be assigned to all 43 city fire stations instead of 23 as at present, starting July 1.
29) If neither measure wins Senate approval, the funds will not be released until July 1.
30) The mayor and Board of Supervisors must approve a new budget by July 1.
More similar words:
july,
july 4,
mid-july,
fourth of july,
ruly,
duly,
Jul.,
Jul,
truly,
unduly,
unruly,
julep,
Julie,
Julia,
ulysses,
banjul,
julian,
Juliet,
yours truly,
julienne,
mint julep,
well and truly,
jules verne,
ulysses grant,
really and truly,
ulysses s. grant,
julius caesar,
julian calendar.