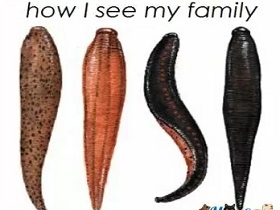 Random good picture Not show
1. The Radetsky March of the elder Johann Strauss gave a rousing finish.
2. The second encore is Johann Strauss II's Blue Danube Waltz, whose introduction is interrupted by applause of recognition from the audience.
3. Johann Strauss the younger wrote more than 400 waltzes, ?
4. There are two composers called Johann Strauss:a father and a son.
4. Sentencedict.com try its best to collect and build good sentences.
5. Romanze No. 1 in D MINOR, OP. 243 Johann Strauss, Jr.
6. Johann Strauss II statue. Strauss likes to conduct with this violin.
7. Strauss'son Johann Strauss , established himself as the waltz king in Vienna.
8. Johann Strauss the Younger, Austrian composer of light music, notably the Blue Danube, died in Vienna.
9. The father, Johann Strauss the elder, wrote and played music for a classical dance — a waltz.
10. Johann Strauss I ruled over this mythical realm of music during the first part of the 19th century.
11. The son, Johann Strauss the younger, was even more successful and popular than his father.
12. The life of the elder Johann Strauss is more astounding than that of the younger.
13. B:Me.too.I like Johann Strauss.
14. In Johann Strauss it's similar, only with more of a smile, fewer tears.
15. Me.too.I like Johann Strauss.
16. Alfred Walter is something of an expert on Viennese music particularly that of the Johann Strauss era.
17. The musicians then collectively wish the audience a happy new year, play The Blue Danube and close with Johann Strauss , Sr.
18. Viennese historians are fond of florid metaphors suggesting that Johann Strauss — father and son — did not so much compose their waltz as magically turned their city into music.
19. With this piece he proved himself to be the true successor to Johann Strauss , who had died two and a half years earlier.
More similar words:
johann sebastian bach,
strauss,
richard strauss,
Johannine,
johannesburg,
johannes kepler,
johannes gutenberg,
distraught,
anns,
austral,
banns,
australia,
australian,
australasia,
percussion instrument,
australasian,
from hand to hand,
south australia,
hand-to-hand,
hand to hand,
australopithecus,
australian dollar,
australian crawl,
aurora australis,
constrain,
western australia,
native australian,
australopithecine,
constraint,
unstrained.