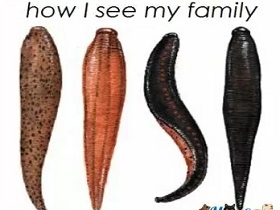 Random good picture Not show
1. The famous jazz musician, Duke Ellington, was a composer, arranger and pianist.
2. I am delighted that an accomplished jazz musician should choose a tune of mine to improvise upon.
3. But from the viewpoint of a bona fide jazz musician, it is not really jazz.
4. Max is a jazz musician, a black cat with Negro features, who owns a talking saxophone, his Alto Ego.
5. My husband is a jazz musician. Enough said.
6. Each time a jazz musician plays a piece, it can sound fresh and new.
7. Miles Davis is the best-known jazz musician in the US.
8. Our jazz musician portrait artist expert discusses painting Charlie Parker in this free instructional art video.
9. Our jazz musician portrait artist expert discusses painting Ella Fitzgerald in this free instructional art video.
10. The papers showing music written by the great jazz musician, Duck Ellington.
11. She sings with a rock band, but she's also a jazz musician in her own right.
12. By then Mike, though insecure in his ability to improvise, dreamed of being a jazz musician.
13. Born in Brno, Czechoslovakia, in 1929, Kundera worked as a labourer and a jazz musician before turning to writing.
14. In the same period,[Sentencedict.com] Goodman became the first famous jazz musician to achieve success repertory.
15. He even produced the White House concert in celebration of jazz musician Duke Ellington's seventieth birthday in nineteen sixty-nine.
16. The cornet player , Buddy Bolden is generally considered to be the first real Jazz musician.
17. This was originally composed by Thelonious Monk but has had such an influence on the jazz world that nearly every jazz musician has performed his or her own interpretation of the piece.
18. Outside his work with the Stones, Watts is an accomplished jazz musician.
19. Do you think of yourself as something other than a jazz musician?
More similar words:
musician,
musicianship,
jazzman,
piano music,
physician,
razzmatazz,
metaphysician,
resident physician,
primary care physician,
classical music,
music,
musical,
jazz,
rap music,
musicale,
music box,
music hall,
musically,
pop music,
jazzy,
folk music,
unmusical,
disco music,
chin music,
sheet music,
music stand,
rock music,
nonmusical,
music book,
jazz up.