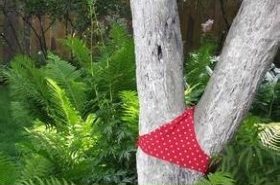 Random good picture Not show
1. It is difficult to do with her.
2. This simple test showed that all mankind was one; but it was difficult to do with exotic or shy creatures.
3. It is difficult to do it, expically like me who don't want to offend others.
4. It is difficult to do conventional core analysis, to do well logging interpretation and to do parameter prediction inter wells. So a way to solve these problems is provided.
5. RCS of space object is nonstationary time series, it is difficult to do feature extracting using common time series analysis methods.
6. It is difficult to do this, I think.
7. Results It is difficult to do quarantine and inspection to every baggage, so the missing rate of inspection is very high, the effective apparatus is necessary and important.
8. Needless to say it is difficult to do work when you are hungry.
8. Sentencedict.com try its best to gather and build good sentences.
9. But it is difficult to do the research work in that the welding time is so short and the local welding field is close.
10. It is difficult to do the postprocessing and the quality assessment of restoration image because of the ringing effect.
11. I know that my own it is difficult to do, so I rarely promise.
12. Obviously, in the actual situation, it is difficult to do like this.
13. Granted that in today's economy it is difficult to do so, but you always have options.
14. I have a cousin named Yang Wenqian, Kang Yingjie, as she wanted, but her condition is very bad, it is difficult to do.
15. For mainly the countries, there is no corresponding penalties and sanctions, to rely on countries to "consciousness" to comply, it is difficult to do.
16. Everything else that we accomplished stems from achieving that partnership, because if you don't have a customer who perceives you as valuable, then it is difficult to do the things you want to do.
17. Boosting exports is a tried and true way of escaping recession. Unfortunately, it is difficult to do when the entire world is mired in a simultaneous slump.
18. We are trying to keep things under wraps, but it is difficult to do it sometimes.
19. Owing to the root-knot nematode is so small, can not be cultured, has a long generation, it is difficult to do research in vitro in interaction with the host.
20. There have been many efforts in recent years to reform the cadre performance review system, but it is difficult to do because China is such a large and varied nation.
21. The successful information communication in the articles can raise the readers'reading interests, but it is difficult to do this for the scientific and technological articles.
More similar words:
difficult,
difficulty,
difficultly,
in difficulty,
have difficulty,
in difficulties,
with difficulty,
without difficulty,
financial difficulties,
viticulture,
vehicular traffic,
folliculitis,
differential coefficient,
diverticulitis,
beg to differ,
forget to do,
agree to differ,
fault-tolerant,
multicultural,
fault tolerance,
diffident,
diffidence,
multiculturalism,
diffidently,
add insult to injury,
apiculture,
aviculture,
sericulture,
mariculture,
aquiculture.