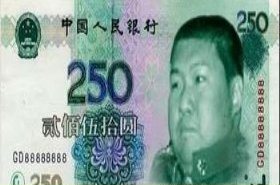 Random good picture Not show
1, All this means that the investment boom is over.
2, Unfortunately, the hoped-for investment boom did not materialize.
3, A recent investment boom should help firms to compete internationally, though in the short term it has worsened the trade deficit.
4, This provoked an investment boom, notably in Spain.
5, A fashionable view these days is that China's investment boom is unsustainable.
6, The current investment boom is creating platforms to support even larger outbound investments in the future.
7, After 2000,(http://sentencedict.com/investment boom.html) the ICT investment boom collapsed along with the stock market but productivity growth accelerated.
8, The building and investment boom will probably continue without pause.
9, But what about this year's state - directed investment boom?
10, As with many Chinese industries, the investment boom may lead to a shake-out.
11, Like the oil crisis of the 1970s, the California energy crisis is fueling an investment boom in alternative energy.
12, One explanation: All the new money printed went mainly into an investment boom, not a consumption boom.
13, Historical comparisons suggest there is something unprecedented in China's investment boom.
14, Domestic private savings were insufficient to finance both exceptional federal deficits and a big investment boom.
15, Business capital spending also tended to grow too rapidly -- witness the late 1990s investment boom.
More similar words:
investment bank,
investment banker,
investment banking,
European investment bank,
inventory investment,
investment,
reinvestment,
disinvestment,
net investment,
investment tax,
bond investment,
investment firm,
investment fund,
risk investment,
real investment,
investment plan,
investment club,
investment cost,
overinvestment,
investment income,
government investment,
investment center,
domestic investment,
investment company,
investment goods,
trade investment,
investment value,
sound investment,
investment funds,
investment trust.