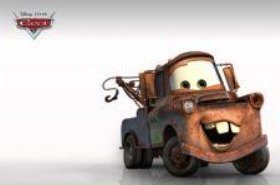 Random good picture Not show
1. Nevertheless, we wish to present a first intuitive approach and lay out some basic ideas on which further studies can build.
2. RFIDIC provides an intuitive approach of specifying in the policies the data that may to be disclosed.
3. OK Cupid, with a breezy, facetious tone, an intuitive approach, and proprietary matching stratagems, comes close to feeling like a contemporary Internet product, and a pastime for the young.
4. I never thought that to be a intuitive approach.
5. It's the most intuitive approach to sketch the shapes out that can then be enhanced with textures and photographs.
6. I never thought that to be a particularly intuitive approach.
7. This paper emphasis that the positivist study of decision making in the part tend to prefer rational analysis to intuitive approach.
8. The User object will be pretty basic: just a name and two attributes related to Twitter's OAuth implementation, which we'll leverage for its intuitive approach to authorization.
9. I will explain later why they are so counter-intuitive but this offers the best explanation for why so many teachers use the intuitive approach.
9. Sentencedict.com try its best to gather and make good sentences.
10. In Flash any experiments with navigation and layouts are possible and in most cases it's extremely hard to find a creative yet intuitive approach.
11. John Maeda, the software designer and president of the Rhode Island School of Design, believes that our current "awkward mechanical dance" with computers will be replaced by an intuitive approach.
12. This is one of the best examples of the pitfalls of the intuitive approach.
More similar words:
intuitive,
intuitively,
counterintuitive,
approach,
counterintuitively,
approaching,
approachable,
cost approach,
common approach,
inapproachable,
top-down approach,
unapproachable,
approachability,
bottom-up approach,
successive approximations,
intuition,
intuitional,
intuitionism,
proactive,
intuit,
appropriative,
approximative,
reproach,
reproachful,
self-reproach,
reproachfully,
above reproach,
irreproachable,
retroactive,
retroactively.