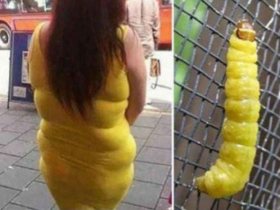 Random good picture Not show
1. So where does this leave the independent sector?
2. The independent sector provides some models and much experience for any new initiatives at grassroots level.
3. The independent sector continues to grow, particularly in the fields of routine and day surgery and health screening.
4. It didn't, but it is almost exclusively an independent sector these days.
5. A third priority raised is contracting with the independent sector.
6. The lack of strong leadership in the independent sector reflected the absence of any new producer talent.
7. The Independent Sector, which commissioned the poll, estimated the dollar value of their time $ 170 billion.
8. Instead of attacking the independent sector, government agencies should be praising the results these schools are achieving and seeing what can be learned from them.
9. The independent sector has become more international with the rise of Mexican drama, Korean horror, Romanian social realism.
10. As my colleagues at Independent Sector and other nonprofits have been doing the rounds on Capitol Hill with new and veteran lawmakers alike, we have seen great support for the charity world.
11. Each sector has an independent sector simulation front-end module that is set inside the frame.
12. Local authorities will be expected to make maximum use of the independent sector. 4.
13. A number depend upon special arrangements with one or more local schools,(http://Sentencedict.com) in either the state or the independent sector.
14. This last point was, however, mainly directed towards the public schools and the independent sector generally.
15. State schools, she declared, had much to learn from the independent sector.
16. No such option is available to the more fragile independent sector.
17. Close to half of all American adults do volunteer work, according to Independent Sector, a forum for charitable organizations.
18. It is a story of a woman who looked at the privilege that the independent sector offered and decided that she wanted better than that for her children in Tower Hamlets, East London.
19. In China, administrative law is as different from the Civil and Commercial Law and the Law of an independent sector.
More similar words:
independent contractor,
independent,
independently,
commonwealth of independent states,
be independent of,
independently of,
independent clause,
independent audit,
dependents,
independent agency,
independent variable,
independent companies,
Independent Television,
independence,
independency,
independence day,
independence hall,
economic independence,
dependent,
declaration of independence,
dependent on,
be dependent on,
dependent clause,
interdependent,
alcohol-dependent,
dependent variable,
dependency,
dependence,
self-dependence,
government sector.