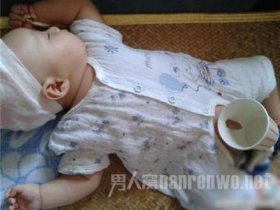 Random good picture Not show
(1) But Atra declined to provide an independent auditor.
(2) We have been audited by independent auditors.
(3) The company's accounts were checked twice over(sentencedict.com/independent auditors.html), the second time by an independent auditor.
(4) Hence the importance of audits by competent and independent auditors - to which we turn in the next chapter.
(5) Appoint independent auditors subject to approval by members.
(6) It also includes the reports of the Independent Auditors, and the Department's consolidated financial statements.
(7) A team of independent auditors were headed to the KYE factory, and Microsoft will place monitors at the factory pending results of its inspection, he said.
(8) Of considerable concern to corporations is the suggestion that most financial discussions be subject to "some level of 'assurance' " by independent auditors.
(9) There are some relations between the improper behaviors of independent auditors and false financial report.
(10) Therefore, it is important to strengthen monitor system and set up a sound auditor employment mechanism. Appropriate status for independent auditors is helpful for the safeguarding of consum...
(11) Here, I am talking about reducing regulatory discretion, making public accounts more transparent, strengthening independent auditors, and improving corporate governance.
(12) In the annual audit of a company by a CPA firm, the independent auditors will verify receivables by communicating directly with the people who owe the money.
(13) Stage 2 - a detailed and formal compliance audit performed by independent auditors against ISO/IEC 27001.
(14) Coordinate and assist in the quarterly review and annual audit process with independent auditors.
(15) Sometimes, depending upon the type of system, you need more rigorous code inspections by independent auditors.
(16) With corporate governance and share reform of our state-run commercial banks in high gear, IT auditing by independent auditors becomes imminent.
(17) Nowadays, the development of the auditing markets meets two problems:Auditor changes and the frauds involve both the independent auditors and the managers.
More similar words:
independent audit,
independent agency,
independent sector,
independent contractor,
independent,
independently,
independently of,
be independent of,
independent clause,
independent companies,
independent variable,
Independent Television,
independency,
independence,
independence day,
independence hall,
economic independence,
commonwealth of independent states,
dependent,
declaration of independence,
dependents,
dependent on,
be dependent on,
interdependent,
dependent clause,
alcohol-dependent,
dependent variable,
dependence,
dependency,
self-dependence.